Quality Analytics with QMetry Test Management
Test Reports provide actionable insights to Agile Teams in understanding the project status and finally the product readiness for go-to-market.
QMetry System Reports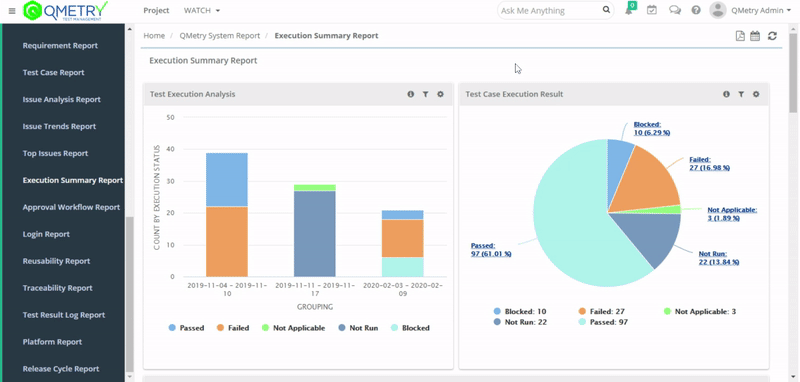 Out-of-the-box reports built for testers: Real-time visibility for test quality across projects and teams
Traceability report, Reusability report, Coverage report: Release confidently on schedule by measuring and monitoring test activities through these reports
Know about System Reports in detail.
Advanced Reports – QMetry Insight
Create Graphs, data tables of your choice based on selected parameters: Visual representation of project data through charts, graphs for effective analytics
Interactive reports with deep-dive capability: Made for testers, engineers and decision-makers. Use SQL queries or drag and drop functionalities to generate reports.
Know more about QMetry Insight.
Advanced Reports – QMetry Custom Gadgets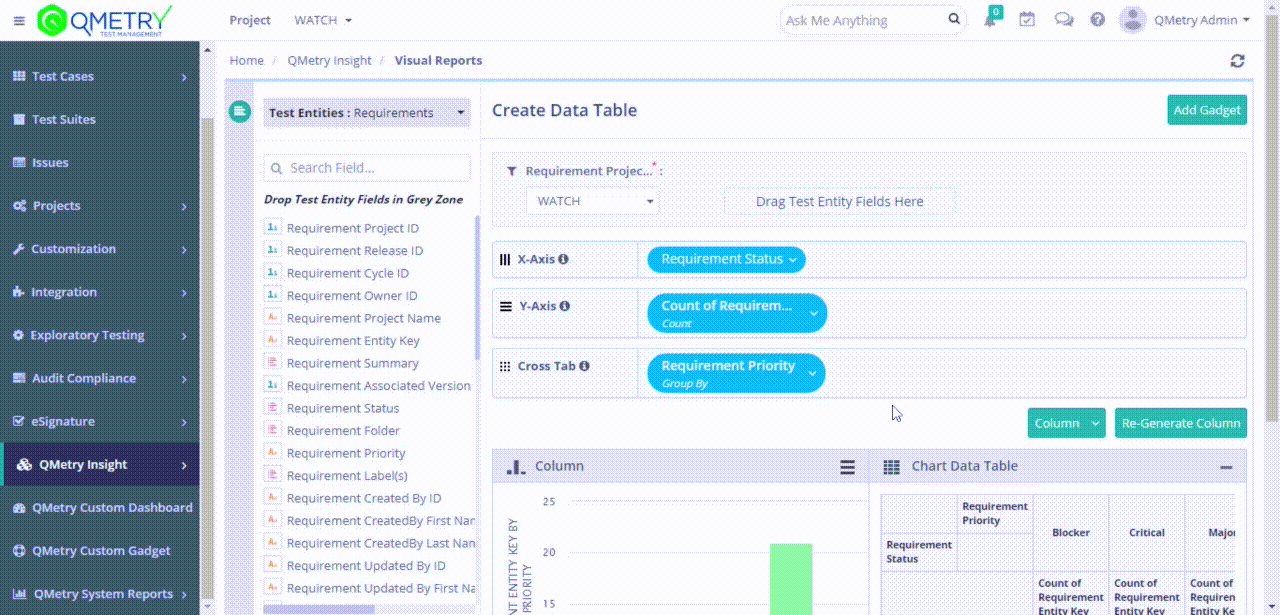 Save queries/reports as Gadgets: Eliminate the need to create your favorites or important reports every now and then with Custom Gadgets
View, edit, share custom gadget: Reduce time and efforts as Gadgets allow you to store your custom-made reports
Learn more about QMetry Custom Gadgets.
Advanced Reports – QMetry Custom Dashboard
Easy-to-use custom dashboard: Organize custom gadgets and reports in form of best-fit charts and graphs
Share reports with Management with a URL: Allow your management to investigate the report with real-time data without ever logging into QMetry
View in depth documentation on QMetry Custom Dashboards.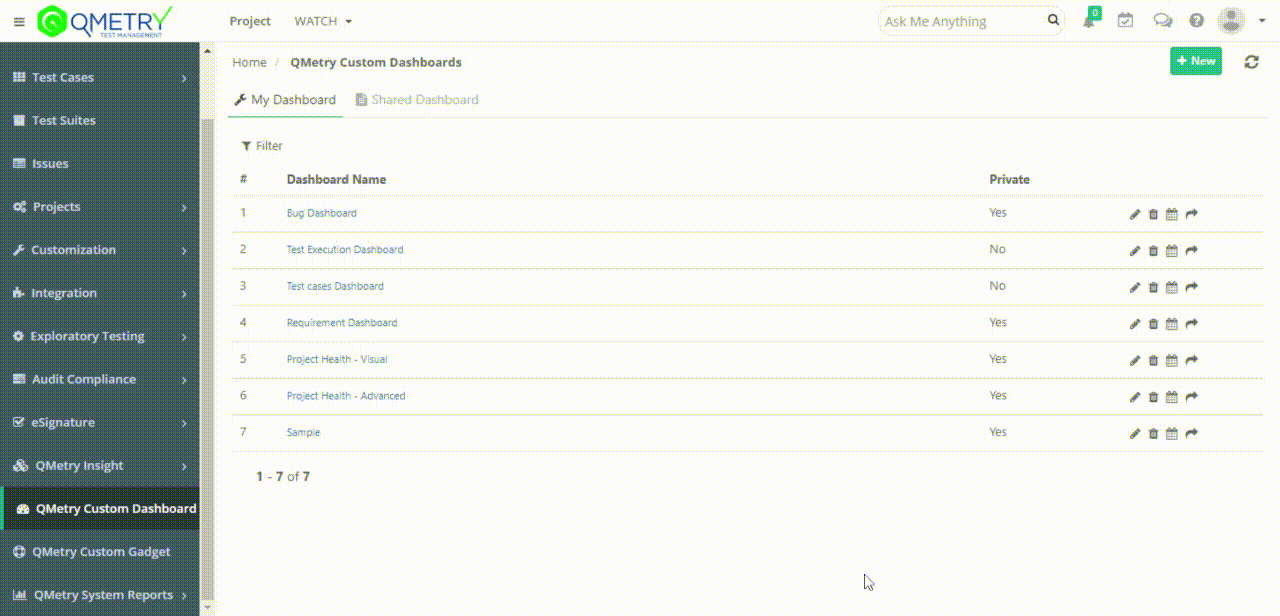 Actionable Insights for your Agile Team
QMetry Reports which includes System Test Reports and Advanced Reports are built with flexible and strong architecture that follows three principles –
Easy-to-use Interface for generating complex reports
Actionable Insights to help in decision-making
Powerful performance to handle the high volume of data reports
Read our article on "How to gain Actionable Insights for Agile Teams?" to understand the different use cases of test reports for your team.