End to end test management, test coverage and quality analytics with most in demand features and ROI
Get Started for FREE
Available On
Qmetry's Exploratory Testing feature is perhaps the highlight of all features QMetry offers.
The Test automation tool is also well set up. Other options this add-on offers are also very comprehensive and helpful in the process of testing.
Review by Dzenita Zahirovic
We are currently evaluating this tool for our QA dept and we are quite happy with what all we learned so far. It's very User friendly, liked the dashboard gadgets, hoping to see more, and can be tailored easily to user needs. We liked the way it integrates with all our existing CI/CD tools too!
Review by Vijay Paka
I was also impressed with Qmetry's Exploratory Testing feature and functionality which records actions or steps performed when testing without the use of test cases. This is a feature that I haven't seen in the other QA test management tool we evaluated.
Review by Jim Alabastro
Very easy and intuitive use, two additional plugins: for Importing test cases and especially the Chrome Extension for directly creating defects and making screenshots/recording them. Very good opportunity to automate all test cases using only one framework for WEB apps, mobiles etc... Very useful and detailed reports.
Review by Daniela Dimitrova
This is a good plugin for testing and managing test cases for projects. They keep improving the new functionality. Customer services are really helpful. I had an issue with testng compatibility with Qmetry and they resolved it in the fairly good time frame. Overall very good experience so far.
Review by Prakash Narola
QMetry Test Management for Jira offers complete test management capabilities to Agile and DevOps Teams inside Jira
Its intuitive test authoring, reusability, execution, with deep traceability and test coverage analytics with customizable reports and dashboards offer simple yet powerful test management capabilities right within Jira. With integrations with CI/CD tools and automation frameworks, it enables your Continuous Testing journey effortlessly. This is the only tool within Atlassian Marketplace that offers Exploratory Testing that enables easy test case documentation. With most highly rated support and availability across Cloud, Server and Data Center versions, QMetry Test Management for Jira is the most preferred choice of software testing teams across the globe.
Powerful Test Authoring capabilities right inside Jira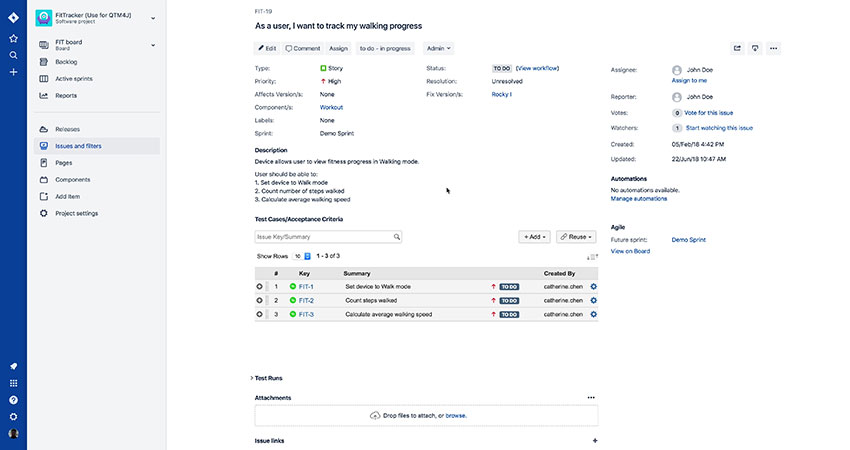 Dashboard Gadgets and Cross-Project Reporting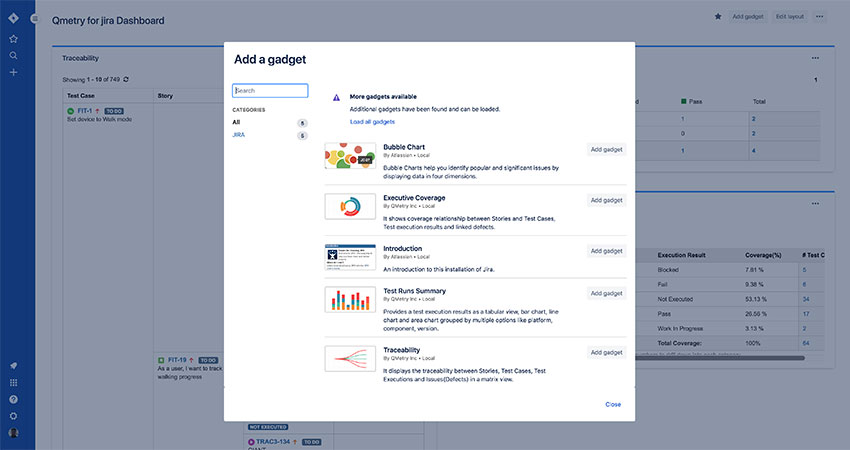 Easy Integration with Test Automation and CI/CD tools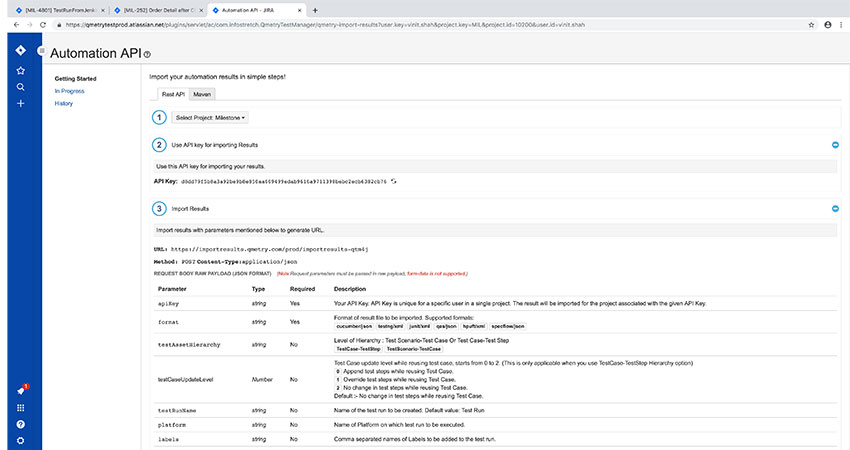 Automated Test Case Documentation with an app for Exploratory Testing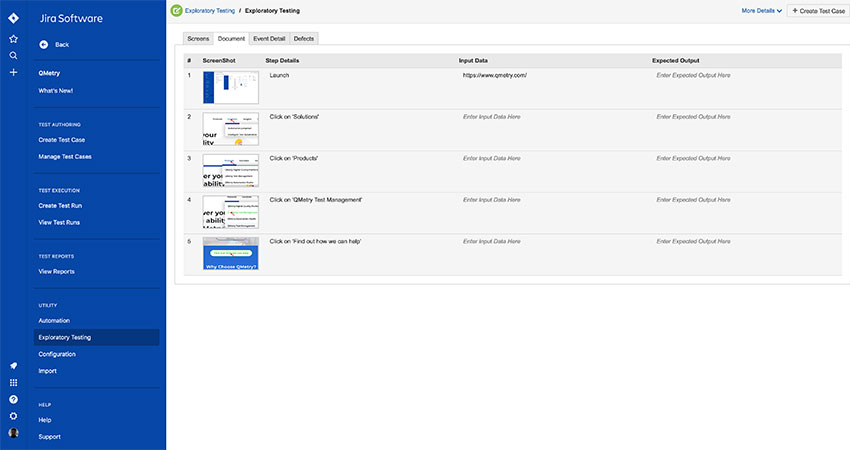 View All Features
With QMetry
you can achieve
Just some benefits of using QMetry Test Management For Jira
Create and reuse Test Cases Inside Jira Stories
Authoring, cloning, reusability and linkages inside Jira
Modern and Intuitive UI for ease of organization
Easy execution of test runs including bulk updates
View Automation Test Results including exceptions in Test Runs
Smarter decisions based on Coverage Analytics, Traceability & Test Run reports
Granular, cross project reporting and analytics with dashboard gadgets
One click integration with Test Automation and CI/CD tools
Automated Test Case Documentation with exploratory testing
Extend and Integrate DevOps/CI with free APIs
Supports all major automation frameworks
Construct JQL filters with QMetry functions
QMetry Test Management For Jira (Cloud)
The best test management app inside Jira - Author, Execute and Manage Test Cases.
Learn More
Modern & Smart UI for test management
Test Plan & Test Cycle to record test executions
Test Case Versioning
Audit and Change Logs
Easy Integrations with CI/CD & automation tools
Advanced and comprehensive reporting gadgets
BDD and TDD enable test creation
Streamlines and Auto-repair Object Spying and Repository Management with Self-healing mode
Headless Execution ensures faster execution of tests Comprehensive reports & dashboards
Web recording and playback to convert testing sequence to automation scripts
Automate test cases using different programming languages such as Java, Python, Typescript and JavaScript
QMetry Automation Studio
Unified test automation for web, web services and mobile for agile and DevOps teams to shift left.
Learn More