Headless Automation with QMetry Automation Studio
Headless automation means executing the automated test scripts without "HEAD" which in this case is the browser. The main aim of test automation is to save effort and reduce time.
With Headless Automation, QMetry Automation Studio (QAS) aims to achieve more efficiency and productivity while automating.
Command Line (CLI) Mode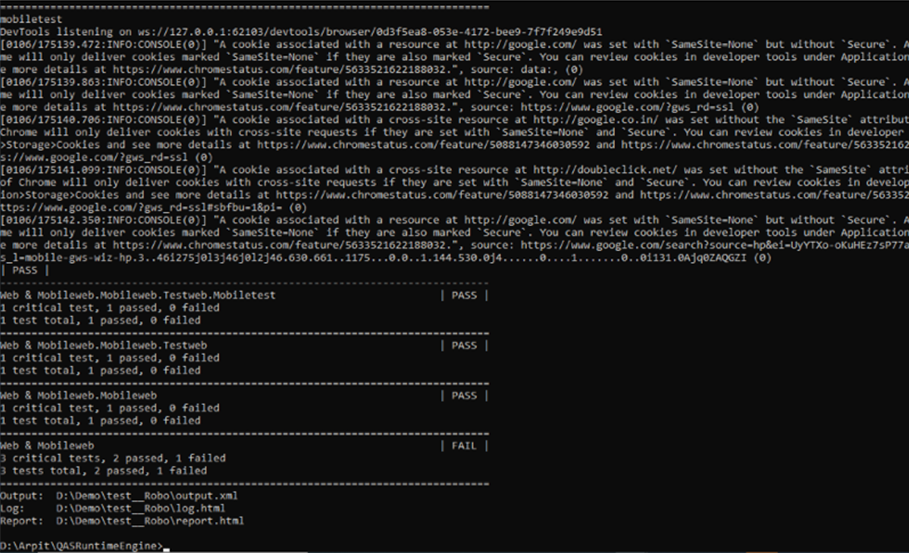 You can execute an automation test without launching QMetry Automation Studio by using the command line (CLI) mode execution
Through this mode, you can run your test suite/test case in a headless browser
Your engineer can trigger your tests to start executing on the remote machine from a command line
This helps in running automated scripts on headless system like Linux
Such type of testing is useful for running tests such as Acceptance Tests, Unit Tests, Cross Browser Testing
QAS Headless automation helps integrate your tests with your CI/CD system
Benefits
Shifting more towards the beginning of the lifecycle requires providing faster feedback to developers. QAS Headless Automation helps in achieving this
Running without browser/UI means running without any overhead load. This leads to drastic improvement in the automation execution performance
Ordinarily, you would require a browser to load JavaScript, HTML and CSS but you are bypassing it with headless automation
QAS CLI is ideal for running multiple tests parallelly
No monitoring is required while the execution is going on. Engineers/testers can give command, start execution, leave and come back for the results