Migration from Micro Focus ALM to QMetry
Many older test management systems are clunky, laden with extraneous features rather than practical functions. Realize ROI with modern, DevOps-ready QMetry Test Management that is designed for the scalability and speed challenges of today's digital experiences.
Sign up for free consultation
Challenges of ALM Tools
Not flexible enough for Agile adoption
Lacks ease of use
Clunky data and missing insightful reporting
High maintenance and licensing costs
Lacks scalability
Slow to adapt to market demands
Migration made simple!
"If your existing system can't evolve and support your business needs then it must be replaced"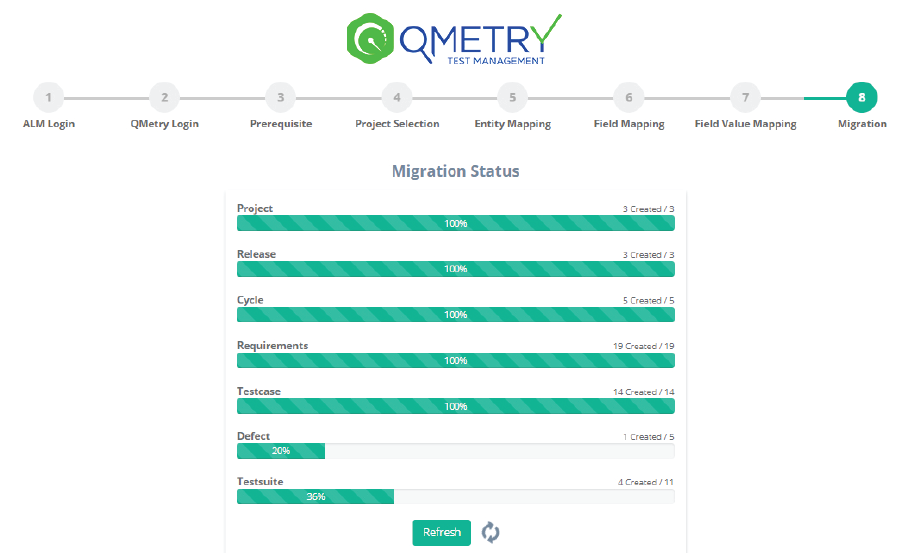 Better ROI - 30 % within 18 months of making the change
Well-defined migration system supported by migration utility, process, and people
Proven migration experience for enterprise clients to change their people mindset towards better tool
Ready-made migration utility for moving from Micro Focus Quality Center (HP QC)
Dedicated Support Team for migration
Migration
Success
Stories
Modern and Enterprise-grade QMetry Test Management
QMetry is the best alternative for Micro Focus Quality Center (HP QC)
Designed for DevOps through integration with popular CI/CD tools and test automation tools
Trusted by 1000+ happy customers across globe
20+ ready-made integrations and 150+ Open APIs
Cloud-based solution for better team collaboration
Faster go to market by ensuring quality early in the development cycle
Insightful and actionable Dashboard, Reports and Visual Analysis
Related Resources
The battle between Legacy and Modern tooling is an ongoing one. But not all old tools are legacy and not all legacy needs to be modernized.
There are two major concerns facing anyone considering a migration: Reasons for you to consider the Migration from ALM to modern Test Management Tool like QMetry.