Automation frameworks have been a game-changer for software development and testing domain that heavily relies on open source automation testing tools. There is a marked shift towards open source test automation frameworks as enterprises embrace the benefits of replacing old ALM driven execution with test automation. Benefits such as lower maintenance cost, higher flexibility and versatility. Above all, the ability of most automation frameworks to integrate with other tools and solutions.
Organizations now demand smarter frameworks that support the Agile and DevOps construct. Some of the recent frameworks are not only lightweight but also offer reduced execution time and lower maintenance costs.
However, the abundance of options in open source automation testing tools makes the choice a tad difficult. So, before you go ahead and make that choice, you must decide on the rationale and criteria for selection:
Ease of adoption and support
Ease of scripting, execution and reporting
Team collaboration
Behavior driven testing
Technology stack supported
Environment dependencies
Support for web, mobile-native and mobile-hybrid services
Cloud testing or on-premise choice
Test coverage
Top Automation Testing Tools Open Source
Based on these and related criteria, we have handpicked some of the top contenders in the test automation framework space. Let's take a look:
Selenium/ Appium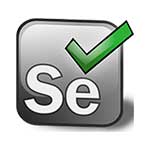 Selenium and Appium are undeniably two of the most well-known, widely used tools. The key features that have led to Selenium's success include its wide compatibility and intuitive interface. Selenium has two main components the WebDriver and IDE. WebDriver is the core framework that lets you create browser-based regression automation suites and tests. It is a great choice if you are looking to scale and distribute scripts across environments.
Whereas, Selenium IDE is the Firefox add-on that simply lets you record and playback browser interactions and export them to the language of your choice.
It enjoys the support of a large ecosystem and is often the core framework for several other automation tools like QMetry Automation Framework, Katalon Studio, WATIR etc.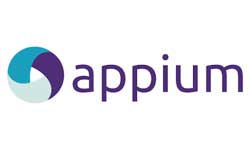 Appium's open source automation tool works with native, mobile web and hybrid apps. It automates apps created for iOS and Android. It is a highly popular choice for mobile automation testing providing full access to backend APIs and database from test code. It allows using a wide range of dev tools from a variety of programming languages.
QMetry Automation Framework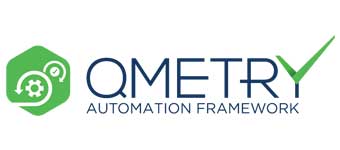 The QMetry Automation Framework (QAF) goes a step further and offers a unified solution to solve common industry problems in testing complex web systems. Built on Java, it integrates the best of all worlds with TestNG, Selenium/Webdriver, Appium and Perfecto. In fact, QMetry Automation Framework is the first open source framework that spans web, mobile and web services.
This means using a single solution you can test for several tools for multiple mobile devices and various browsers. Be it in cloud or on-premise. It also offers support for multilingual applications.
Its test asset reusability ensures highly maintainable and repeatable tests using proper modularity and semantic structure. QMetry Automation Framework also uses behavior driven development principles and keyword driven test authoring. This fosters teamwork and collaboration among testers, developers and project owners. You can run a single test case against many test data sets via CSV, XML, JSON, Excel or your own database.
The unified scripting across mobile platforms and execution on real mobile devices give it a significant advantage. In terms of integrations, it works with open source tools like Selenium/Appium, several test management platforms like QMetry Test Management, Micro Focus ALM, Rally, ApTest, and CI systems like Hudson, Jenkins etc.
In short, you don't need to shop for many tools or solutions as QMetry understands the need to simplify complex test management and offer modularity.
Watir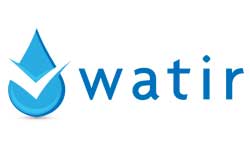 WATIR or Web Application Testing In Ruby is again an old favorite designed to automate testing using a web browser. WATIR is essentially a group of tools. It explores and drives browser tests the way testers do by clicking, linking, filling up forms, pressing buttons etc and validates the results for each activity. WATIR supports multiple domains and has a test recorder. User adoption is easy and so is debugging. However, you need to learn Ruby language as it supports only Ruby.
Since WATIR is built on Ruby, you need to update the Ruby version and WATIR gems as appropriate to ensure everything works. This might seem like an extra layer of effort, to many.
Similar to other programming languages Ruby allows you to connect databases, read data files and spreadsheets, export Xml, and structure your code as reusable libraries. There is an active community of Watir users because of its accessibility and lightweight performance.
TestNG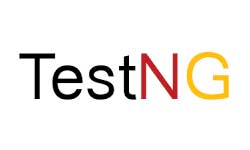 TestNG is an open source testing framework inspired similar to JUnit and NUnit but with added feature and functions. The NG in TestNG stands for Next Generation and appropriately it is packed with some powerful features that make it easier to test integrated classes.
TestNG removes the complexity and limitations from other tools like JUnit and allows developers to write more powerful and flexible tests. Easy annotations, sequencing, grouping and parametrizing make it very friendly to use and parallel testing is also possible.
Its design supports all categories of tests such as functional, unit, integration, end-to-end etc. and enjoys the support of various tools and plug-ins. Like Eclipse, IDEA, Maven etc. It has default JDK functions for run-time and logging without dependencies.
Junit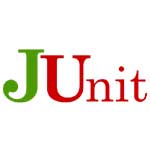 JUnit has been around for a while now and a popular unit testing framework for Java. It helps write repeatable tests and is a part of XUnit. JUnit's selling point is its simplicity and ability to write repeatable tests. Its features include assertions for testing expected results, test fixtures for sharing common test data and test runners for running tests.
JUnit also provides annotations to identify test methods. JUnit 5 is the new major version of the developer-friendly test framework for Java 8 and beyond. The aim with this new version is to provide a complete foundation for developer-side testing on the JVM.
Junit allows Ant integration to execute test suites as part of the standard build to capture the output and generate reports. JUnit is often the first choice for testing Java applications and it is supported by all the major IDEs.
Robot Framework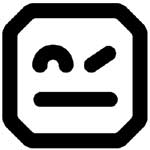 Robot is an open source automation framework for acceptance testing and acceptance test-driven development. It uses an easy and tabular test data syntax along with a keyword-driven testing approach. Although Robot is written in Python, it can run on Jython (Java) and IronPython (.NET).
Robot's modular framework can be extended with bundled and self-created test libraries. You can extend its testing capabilities by test libraries implemented either using Python or Java. User can then create new, high-level keywords from existing ones.
Being cross-platform, Robot has an advantage especially for those targeting KDT automation with a large number of extensions and libraries.
Automation testing tools open source have had a galvanizing impact on the market. Many existing and new tools offer a code-based approach to writing test scripts. However, subject matter experts, project owners and business analysts who are equally important stakeholders in the DevOps paradigm would ideally look for tools that support behavior-driven development. The hallmark of BDD is increased collaboration, enabling automation early in the Agile cycle.
QMetry Automation Framework supports BDD and Keyword driven testing. Find out how you can supercharge your test automation efforts with this free tool.