Test Automation: Driving the New Digital Imperative
Quality Engineering is the foundation to release high-quality software. Along with Shift Left, test automation is one of the biggest and essential pillars to build a QE practice. Test automation has gained a significant ground as testing teams are becoming an integral part of the DevOps ecosystem. Test automation and open source tool stacks play a vital role in driving massive QE initiatives. We begin the transition from QA to QE with automation. We believe that automation is perhaps the foundational element to meet the new digital imperative. There is a seamless integration of Test Automation with DevOps tools providing a high-quality software for enterprises.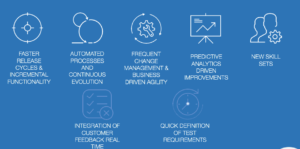 Mitigating the Billion Dollar Software Fail Problem with Automation
Tricentis released a Software Fail Watch report few months back. Some of the stats in this report were quite alarming. It said that a software fail at some point in time in 2016 affected more than half of the world's population. This fail has hit over 350 companies and has resulted in damages of over $1.1 trillion assets. There are a lot of other alarming stats, and you can refer to in the infographic below.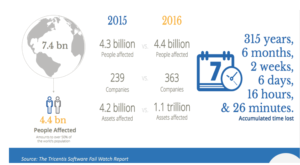 Seems like this is happening because applications are growing quickly, the wherewithal to manage them is not. And how can a sound software quality check and balance come into action? At QMetry, we believe that scaling large applications need the scaling of test automation mechanics at the same level. Furthermore to scale this automation, you'll need the right tools that fit in with your larger device ecosystem, especially if you are in playing the DevOps spectrum.
What the QMetry Automation Stack is Set Out to Achieve?
At QMetry, we are on the frontline as a result, we have helped our customers to avoid major fails while they scale their software through our innovative test automation tool sets that enable quality engineering process.
Our tools are designed to reduce cost of testing and the cycle time as they are driven by a shift-left mindset. Our goal is to provide better test coverage, offer better detection of defects, and provide better transparency and control. With the multitude of tools out there, QMetry is a digital quality platform that unifies and works as a integration point for all these tools.
We have covered the test automation requirements with QMetry Automation Framework (QAF) and QMetry Automation Studio(QAS). QMetry Automation Framework is the first open source automation framework that spans web, mobile and web services. It provides a powerful open source agile testing platform that allows you to test multiple devices and browsers with one single framework. QMetry Automation Studio is one of the most powerful test automation authoring studio and provides environment that supports advanced test automation strategy with coded automation and enables manual teams to make a transition into automated testing seamlessly with scriptless automation methods.
Learn more on both the products, their components, and architectures by visiting their page on our website; QAS and QAF.