Testing at its Best in StarWEST
Disneyland in Anaheim attracts kids and adults alike throughout the year from across the US and world. This fall, there is a different star-attraction lined up from 1st to 6th October this year.
What to expect from one of the biggest events of the year
As 1000+ software testing professionals gather to learn, interact and experience new advancements in QA domain for the STARWEST conference. The event spans a full week and features more than 100 learning and development sessions. Topics cover a wide variety of topics including Test Transformation, Test in DevOps, Test & Release Automation, Test Leadership, and one of the most important topics of our times – Big Data, Analytics, AI & Machine Learning for Testing.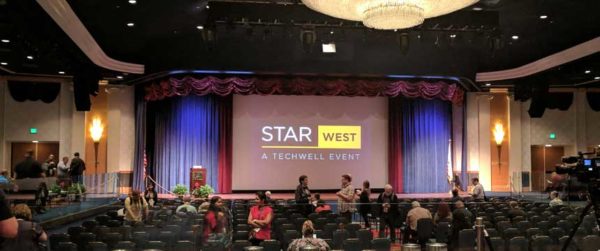 As always one of the big attractions at the conference is the impressive lineup of speakers from the world of QA and software testing. This year's conference speakers include the likes of Adam Auerbach from Lincoln Financial Group. His Keynote is Testing and DevOps: Organizations and Their Culture Must Change. Joining StarWest is Richard Bender from BenderRBT discussing Requirements-Based Training. Also Michael Bolton from DevelopSense will teach attendees about Rapid Software Testing Critical Thinking for Software Testers. Make sure to catch up with the many other field experts attending. You can find out more about the speakers here.
Get Software Quality Rollin' at StarWest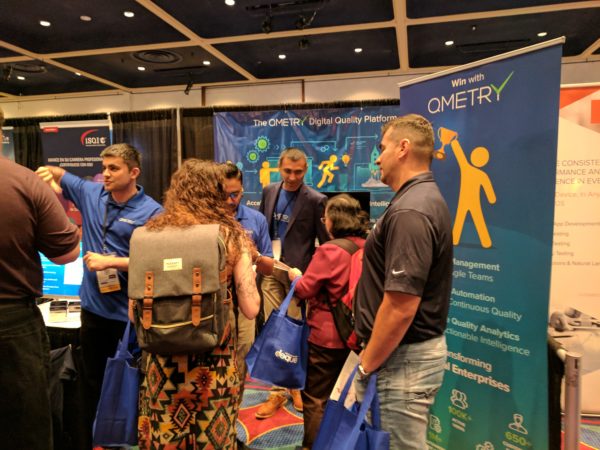 QMetry is a proud Silver Sponsor of the event. Come and join us to experience the complete digital quality platform that includes test management, test automation and quality analytics aided by Big data analytics and AI & Machine Learning. Meet QMetry Product Specialists and learn more about QMetry Test Management, QMetry Test Automation and QMetry Wisdom. All in all, a great opportunity to interact and share ideas on software testing and quality assurance. What's more, you can witness some cool product demos here.
QMetry also has some surprise swags for our booth attendees and there is always a chance to win Amazon Echo if you visit our booth # 31.
Needless to say, StarWEST is one of the largest and most sought-after gatherings of the software testing community, hosted by Techwell. If you are attending the conference, we would love to meet you and interact. Meet us at Booth 31 in Anaheim and save up to $200 with code $17VW.