Introducing a New Approach to Software Quality
Watch SQIT's Pilot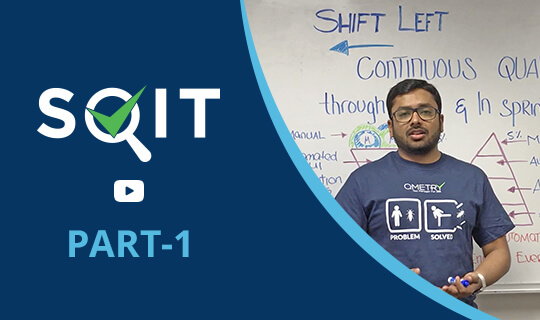 SQIT videos are an easy and reliable way to get the latest information about the Software Testing ecosystem. Each week you'll get access to the best tips and tricks of the trade so that you can take more informed decisions and optimize your quality initiatives.
The SQIT videos will feature software quality professionals that will share their expertise to illustrate the path from Quality Assurance to Quality Engineering. Inside, you'll be able to identify the right balance of culture, processes and tools criteria required to take your organization from manual to automated quality processes.
You'll be able to explore features within QMetry tools that will facilitate automation and how to use analytics to accelerate your software cycles.
For more information, please go to www.qmetry.com or shoot us an email to marketing@qmetry.com