Software Quality Insights and Trends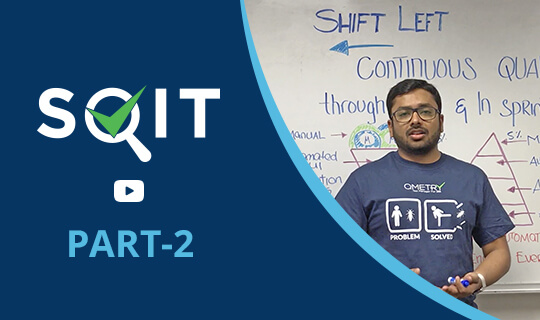 Catch-up on this week's video!
SQIT videos are the best way to stay informed on the latest trends and best practices of the Software Testing domain. Each week, a new video will be released featuring Quality Engineering professionals who will share their expertise and insights on how to accelerate software quality from its source.
Last week the pilot of SQIT videos was released and the initiative is followed up today with the 2nd volume to the series Shift Left: Continuous Quality through BDD and In-Sprint automation.
For more information, please visit www.qmetry.com