Software Quality in a World of DevOps
The role that software quality plays in agile teams keeps evolving as new trends appear in the Dev-Test-Ops realm. Agile processes demand more test automation and automated scripts to be included in earlier stages of the cycle. With this acceleration taking place, the amount of data generated from all these executions begins to tell a story of its own.
By leveraging collaboration tools and crafted machine learning algorithms, your aggregated test results start to create recognizable patterns. All the data collected can be processed to create Predictive Quality Analytics that will provide you with helpful insights for future projects.
QMetry Video Series – Software Quality Insights and Trends (SQIT)
QMetry has created a video series that aims to explore the biggest trends in the software testing industry. The goal is to provide testers across the world with updated information and best practices from successful quality teams. By doing so, we want to spark a conversation about what works, what doesn't and an analysis of what the future holds for software testing.
In this blog we present the latest episodes on Predictive Quality Analytics and how to leverage your testing execution results to diagnose your Quality outcomes for future releases.
QMetry loves Social! Please get back to us with your comments, feedback and let us know what you'd like to see in upcoming videos.
For more information on how powerful analytics can improve your testing efforts, please visit our website and explore QMetry Wisdom.
Watch the Video Series
Software Quality Insights and Trends –
SQIT Part 1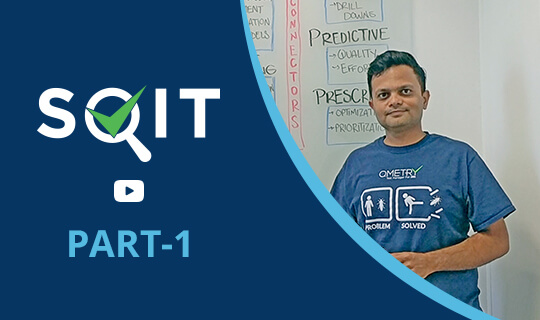 Software Quality Insights and Trends –
SQIT Part 2