Few moments in life leave you dumbstruck, spellbound and aching to express, all at the same time. When a few of us from QMetry decided to embark on this biking tour of one of the most beautiful landscapes in perhaps the world, little did we know our journey will be full of these moments. A few glimpses from our @traveldiaries.
It seems like you are climbing and climbing and then some more. You realize a sudden discomfort in breathing due to the altitude. Your air supply is restricted. Suddenly, everything seems to be moving in slow motion, your hands are numb but you can't stop twisting the throttle. The sound which is music to our ears, that of the #royalenfield's dug dug dug keeps egging you on. And just when you think you can't go on, #mothernature comes to the rescue. Bits of white hit your helmet's visor and you glance up to see one of the most breathtaking sights on earth, #snowfall!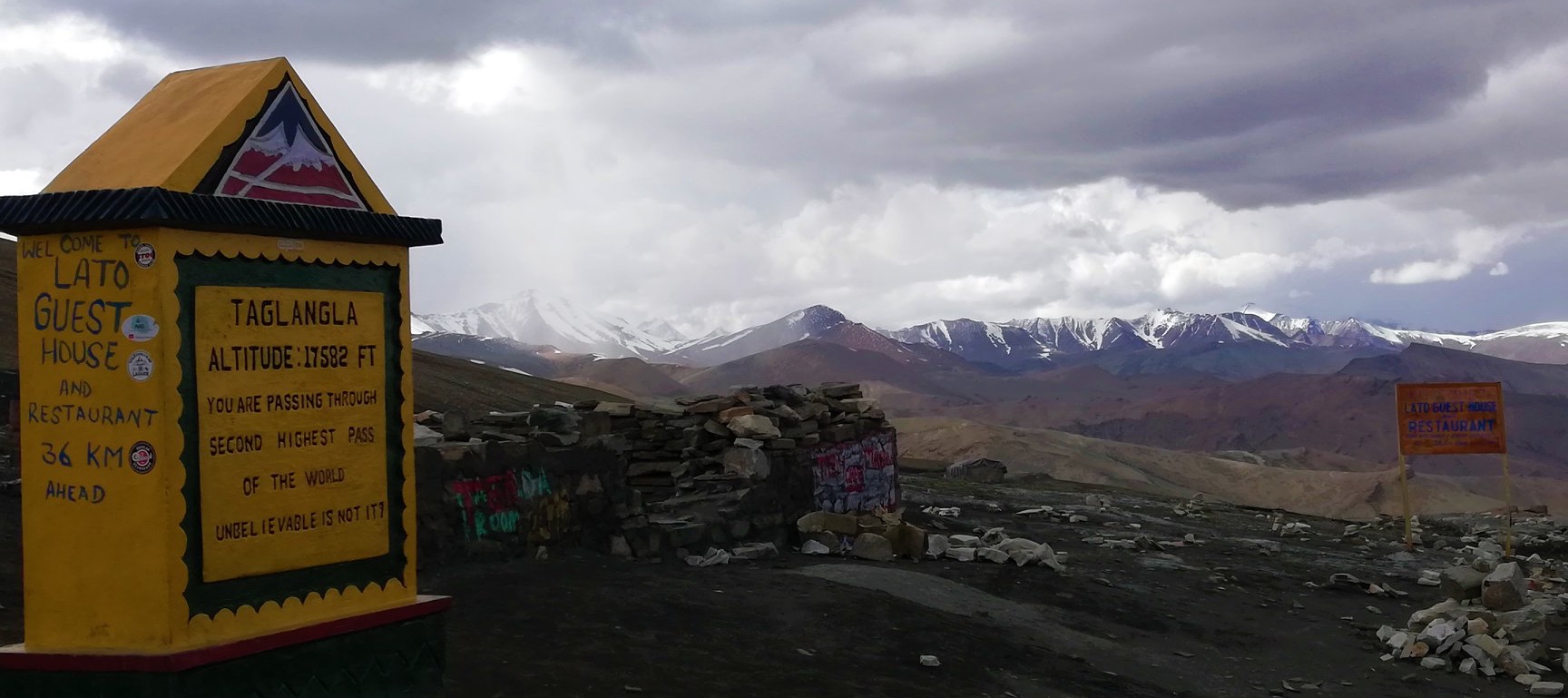 This beauty and the magic of snow is what gives you the momentum to keep going a thousand miles ahead. You ride on to the second highest pass in the world #taglangla at 17,480 ft … #incredibleindia #ladakhdiaries #adrenalinerush — at Taglang La.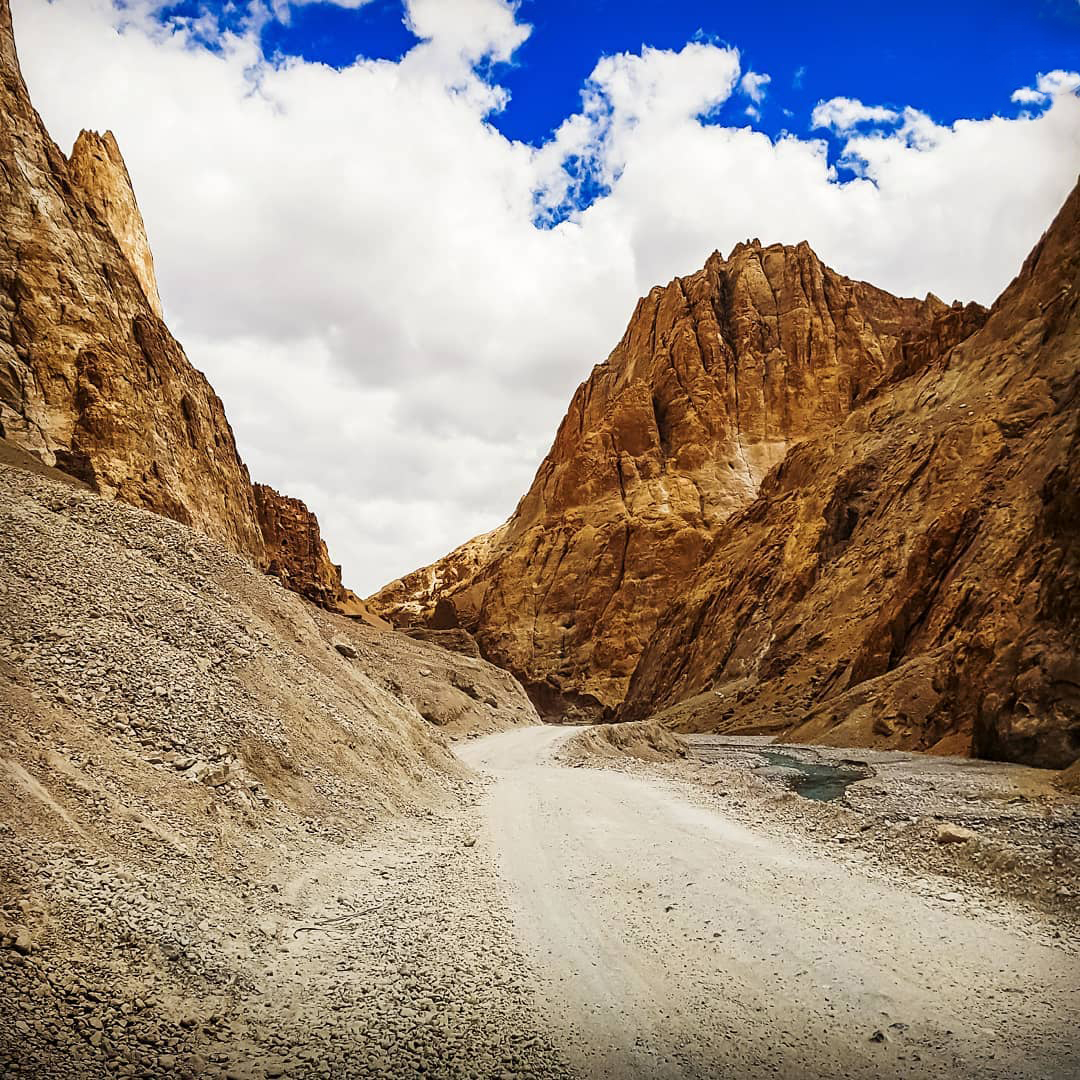 Lahchunglang la pass
There's something about nature that brings out the philosopher in us. As we rode through the coldest of deserts, the off-road stretch to #pang that I reached a meditative state of mind. I also thought a lot, about life, about family and other existential things. It brought me a sense of #calm that can't be described. Isn't that all we hope for?
@Lachunglang la pass at 16663 ft amsl
Sarchu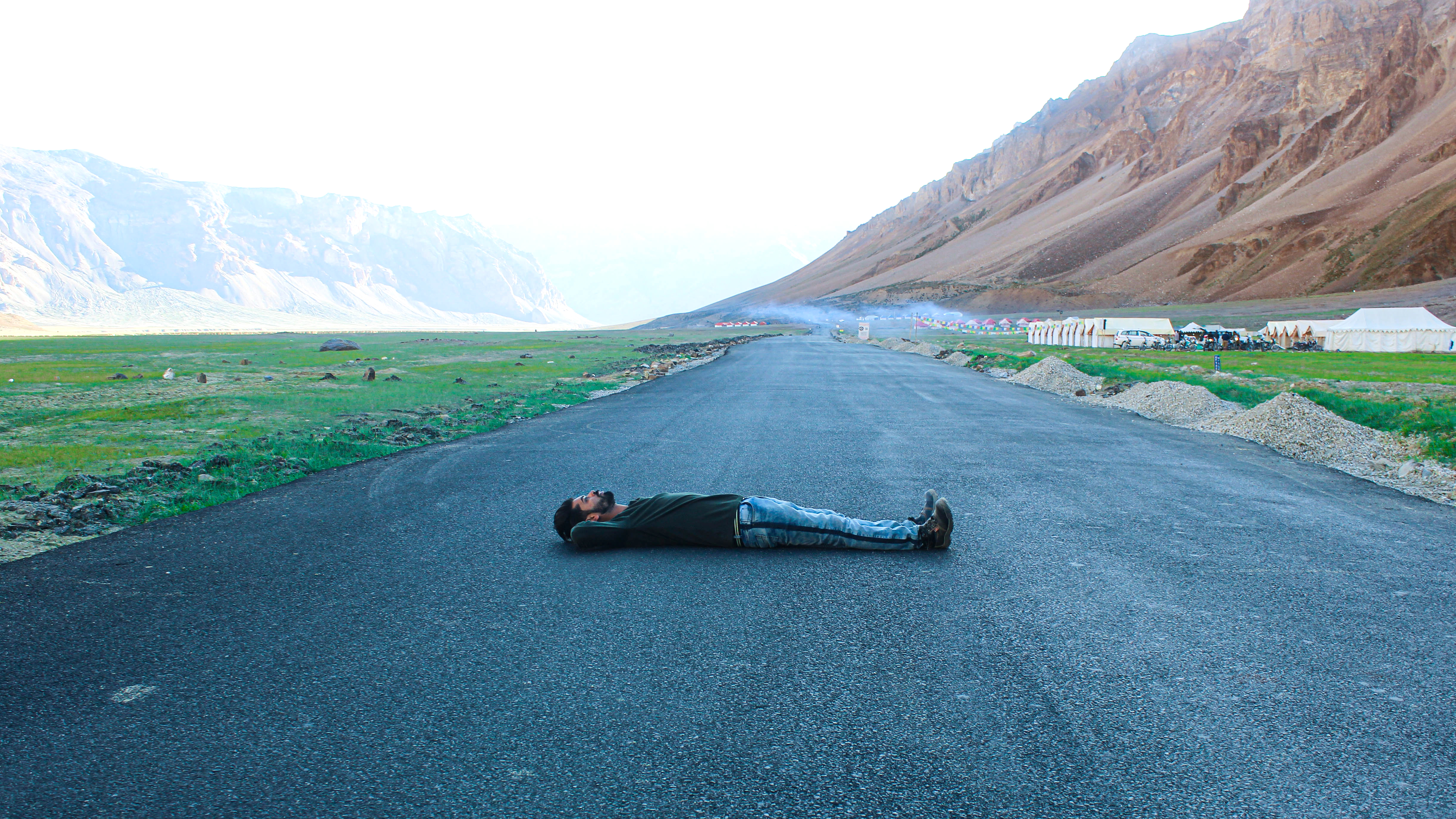 Sarchu, Mukesh and I had high expectations from this place but the experience wasn't as sweet as the name of this place. Raw nature at its best. A bitterly cold night at 14074 ft, with low oxygen levels, a night to remember. I had heard about altitude sickness but experienced it for the first time. The headache is nothing like you have experienced, you can feel the blood pumping into your brain and no matter how covered you are, it doesn't suffice. The additional 200 kms to #leh seemed impossible ahead. But such is life. You go on. #camping, #ladakhdiaries #bikers.
Leh leaves us speechless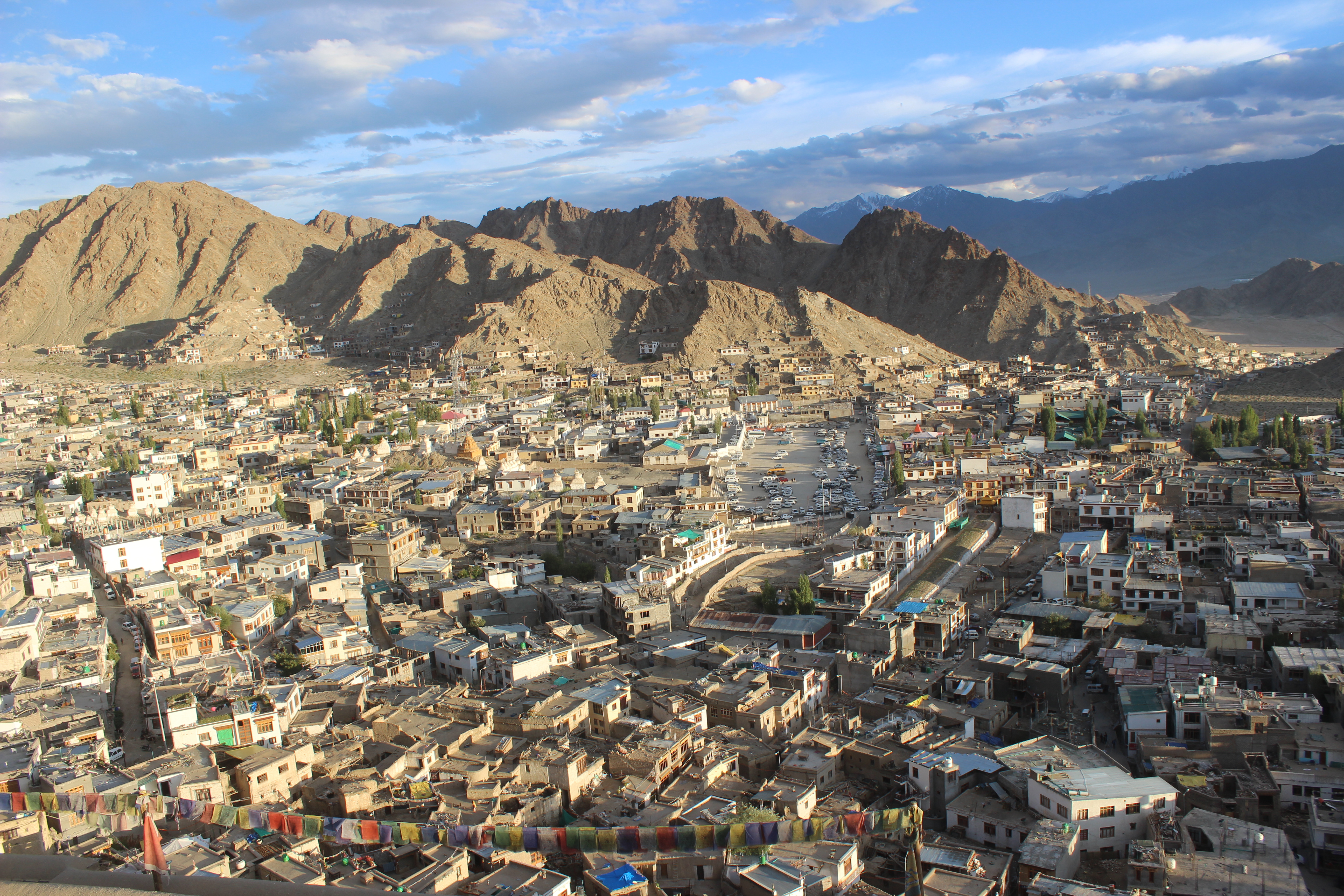 I had imagined Leh in its myriad beauty and fierceness. I had not imagined a sandstorm en route. India is truly incredible, I thought as we witnessed a sandstorm. As you begin climbing higher, you keep marvelling at the transformation of the landscape and wonder if it is all but a dream? At the Khardungla pass at 18380 ft, the internal monologue took over. A humbling feeling.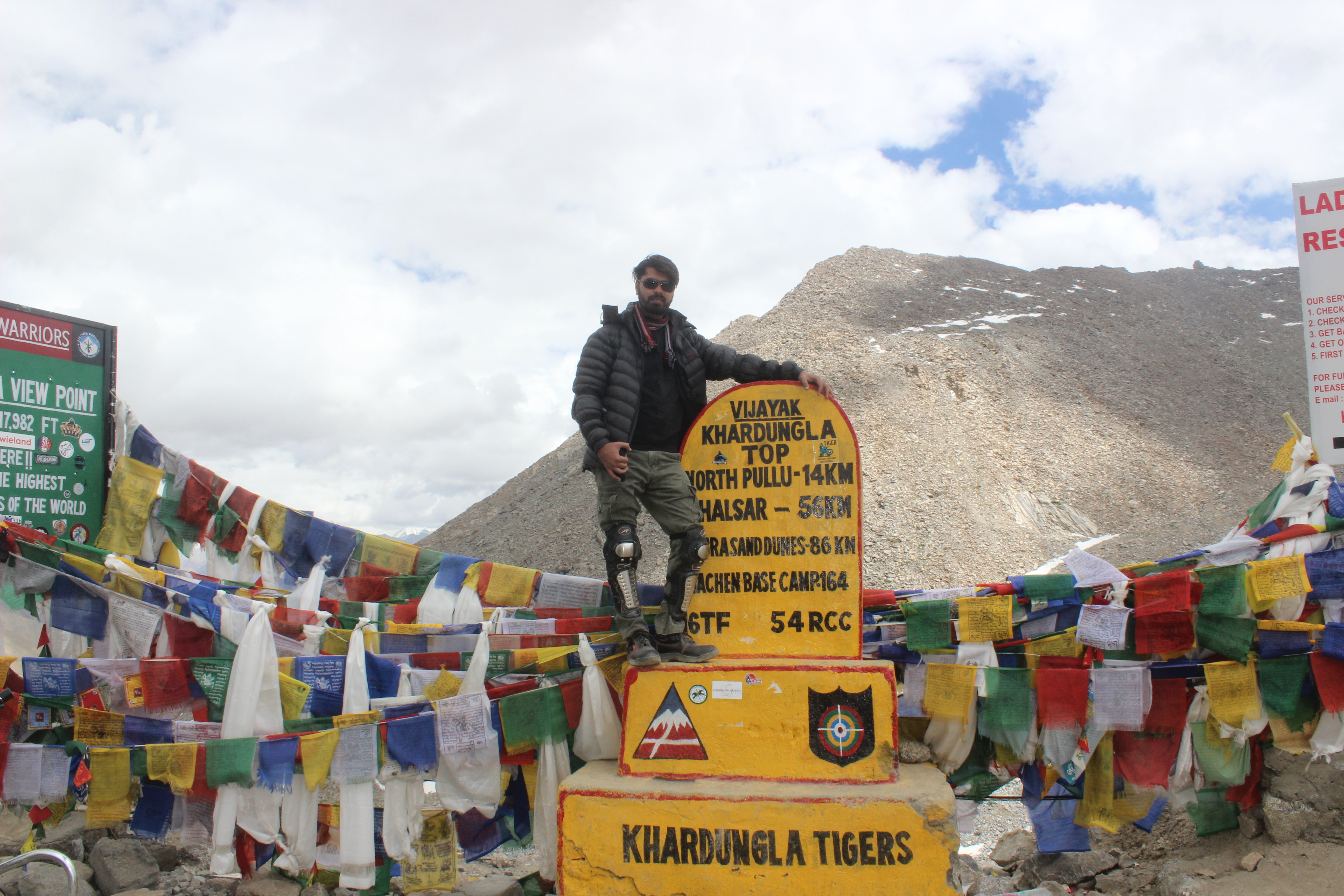 As we ascended to #khardungla pass, which is reported to be the highest motorable road in the world, thoughts of our own mortality struck us. The thrill of riding through one of the narrowest roads with no barriers on either side, is something else. On the other hand, the nagging fear that if you slip, the travel diaries will have a different story to tell. #ladakhdiaries
Shanti Stupa, built to commemorate 2500 years of #Buddhism .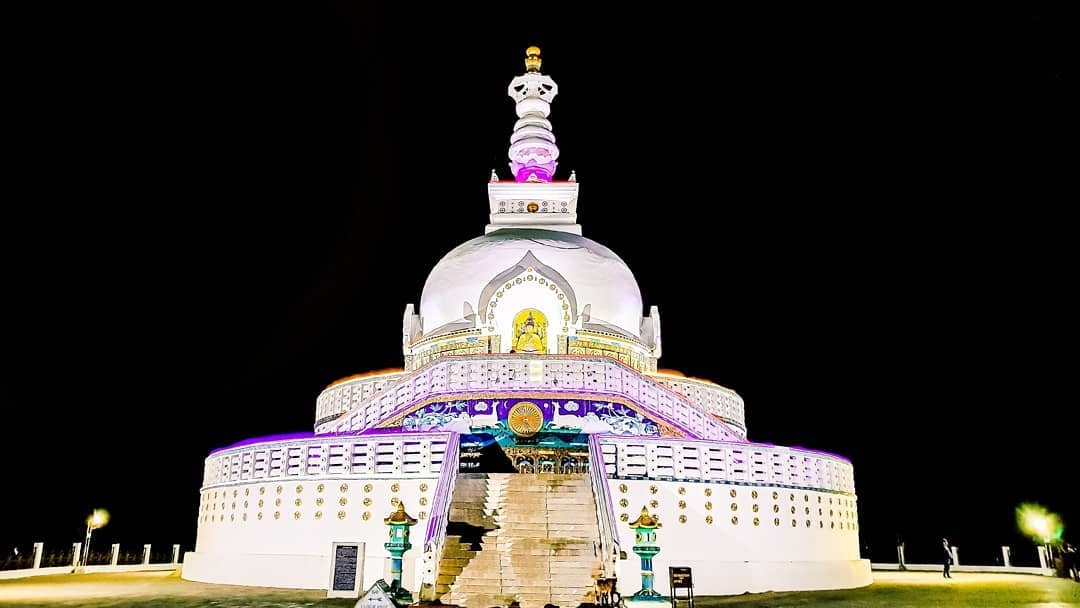 Le palace or Leh palace! Leh palace is a nine storeyed structure built on the slope of a hill, overlooking the town. Living life, king size.
Just a thought. People at Leh wake up every day to this beauty at the foothills of Himalayas, where for most of us it is a life-long dream. It is at this point I feel most stunned by the atmosphere and the view, as I stood shivering in cold.
(From the travel diaries of Mukesh Sachdev and Keyur Gajjar)