QMetry Test Result Import Feature Explained
In today's fast-paced world where everything is expected to be automated with a single click, it always gains attention to managing such artifacts and more importantly, how easily any software can provide integrity of such features.
QMetry has launched a new automation feature called 'Test Automation Result Import' with consideration of following two simple use cases:
A DevOps team wants to include automation integration phase in CI process to manage test cases in QMetry without any manual efforts.
QA Manager is looking for a solution to manage Manual and Automation test cases at one place for easy maintenance and reporting purpose
Both real time scenarios carry a sizable amount of manual efforts and cost. QMetry provides a smart solution to this problem which is much faster, cost effective, reduces the redundancy of assets and ease for adoption. This feature supports TestNG (xml), Junit (json) and Cucumber (json) test results file.
Test Automation Result Import Feature Use Case
User can upload and invoke the test result file by providing minimal information following simple process shown below in the flow diagram. More details are provided on QMetry help guide.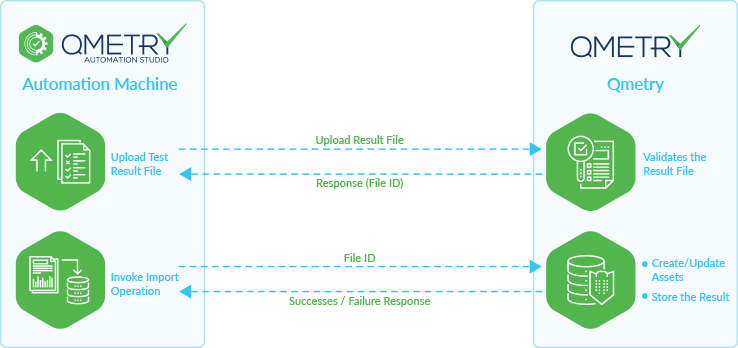 Here is a quick glimpse of the report which would help identify test coverage: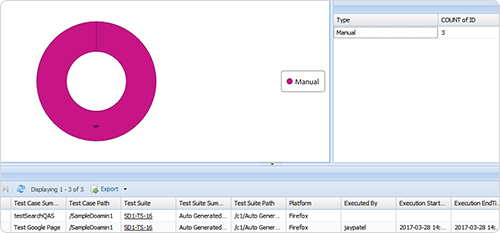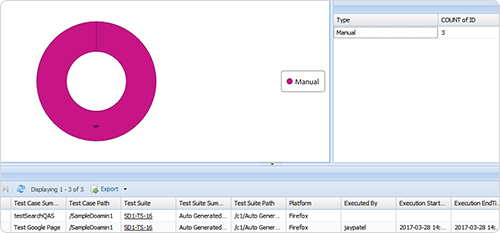 The speed of importing 100s of test results on a clean project is less than 2 minutes. It takes even less time to import results for existing assets.
Why this feature?
One can import results without the prior requirement of test assets on QMetry. It creates all the missing assets automatically. Moreover, no redundant assets for the same test script for future import operations.
Rename the Test Cases as required and update other attributes except "Test Script Name" field. Test Suite can be updated if the name is same.
Benefits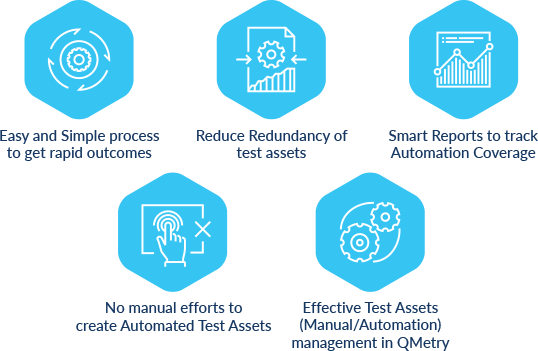 For more information, please contact us.