QMetry is pleased to announce a new release for QMetry Test Management.
The new release v8.5 focuses on some brand new features and improvements. Take a look:
QMetry – Jira Integration Improvements
Now you can integrate multiple Jira Projects with a single QMetry Project QMetry-Jira integration requires mandatory installation of QMetry Integration add-on in Jira.
Jira integration no longer requires authentication using Jira admin credentials.
Be on top of the discussions threads for Jira stories as QMetry requirements syncs latest 10 comments made on the story.
We have also simplified mapping of Jira custom fields with QMetry Requirements & Issues.
Sync Jira Labels & Sprints in QMetry for imported Requirements and Issues.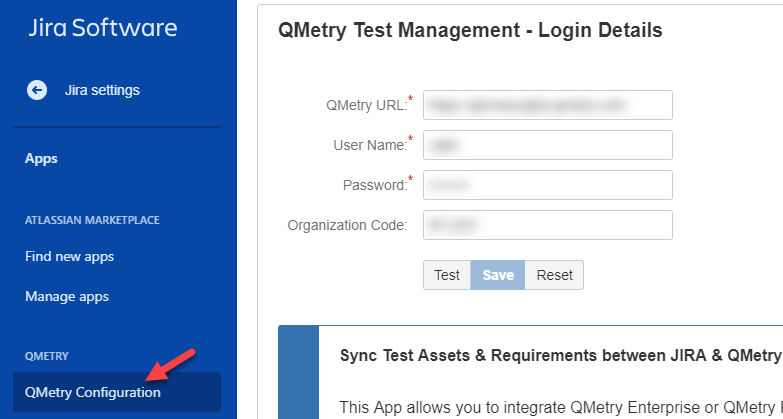 Report Improvements
New Report added – The Test Suite Summary report summarizes the count of test cases executed and their execution status for a selected release and cycle.
New Report added – Online Logged in User report displays the list of users logged in to QMetry and their last activity time.
These reports now show bugs linked at the Test Case step: Top Issue Report, Traceability Report by Issue, Execution – Issue Summary Reports & Test cases with Issues Report.
Custom Reports are now editable.
Approval Workflow Report now shows "Approved Date" for Test Cases and Test Executions.
Audit Log Report now shows Data Parameters and Data Grid modifications.
Change Log Report now displays the name of the field which was edited with its type and key.
Generate custom reports separately for Requirements/Issues created in QMetry and imported from Jira.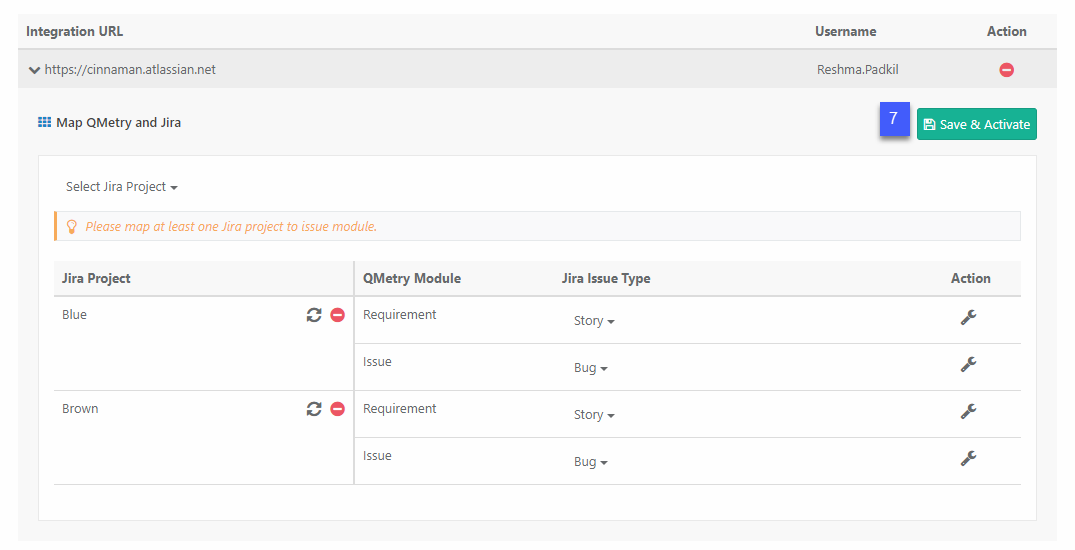 General Improvements
Link Requirements, Test cases, Test suites & Issues filtering them by custom fields.
Archive folders across QMetry. This feature will archive & hide all sub-folders and assets under it.
Test Case Summary and Entity Key are shown on the detail page of test case link screen in Jira.
Bulk link Releases/Cycles/Test Cases to Requirements imported from Jira.
Hide/unhide multi look-up fields as columns on list grids for all modules.
Global Project Search gets data for shareable test cases.
Requirement module would have BDD section visible only when a version control system is configured for the project.
Archived Releases & Cycles will be hidden from lists across all modules.
Multiple users could be notified while pushing BDD modifications to VCS.
Deprecated Features
QMetry Internal Issue module will not be enabled for projects that have Jira integrated.
Issue can be created from QMetry to Jira but have to edited in Jira.
Requirements imported from Jira cannot be filtered based on Jira fields in the List grid & Bulk Operations.
Issues cannot be linked/filtered to Requirements/Test Executions filtered based on custom fields.
QMetry Test case links created in the Jira Issue link section. (Not needed any more as Test Case links are visible in Test Case Section in Issue)
Import of Jira Requirements & Issues via user defined JQL. (Not needed any more as Jira QMetry Project mapping requires mapping of Issue Types for Modules.)
The following Issue Module Reports will not display data for QMetry Projects that are synced with Jira Project, as these reports can be viewed directly in Jira.
Issue Summary
Issue Leakage Rate
Issue Re-Open Rate
Issue Average Aging
Issue Created vs Resolved
Issue Trend Over Time
Issue Open vs Closed API Changes