Our team has been super busy, and boy am I excited to announce the new release of QMetry Test Management. This release is a major improvement on how our healthcare clients will be able to access advanced eSignature module. Not only that, but we have also added Azure Repos and GitLab self-managed instances as a support for the version control repositories for BDD integrations.
Key highlights of this release
1) Disable authentication on test step executions for Part 11 compliance – eSignature
QMetry offers Approval workflow and auditing reports with eSignature to produce evidence that can be used for SOW and other Audit compliance. The eSignature feature helps organizations to regulate the Approval Workflow of test cases and test executions.
With this release, user will be able to disable the authentication credentials at the step level execution. The user credentials will then be required only at the test case level execution.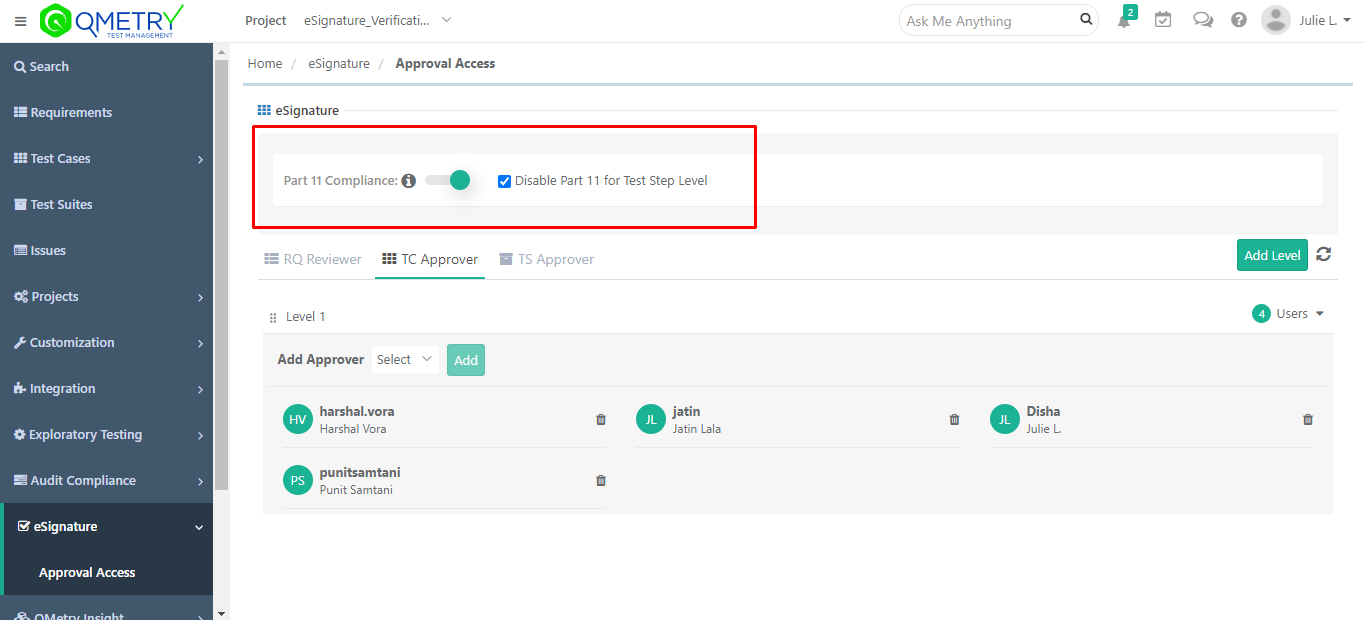 2) Support of User Defined Fields (UDF) on test case steps
QMetry allows users to add User Defined Fields (UDFs) to record custom information for different asset types. User Defined fields are additional and customizable fields which the admin user can add/remove as per requirement. Along with test case module, now users will also be able to add UDFs at the test step level.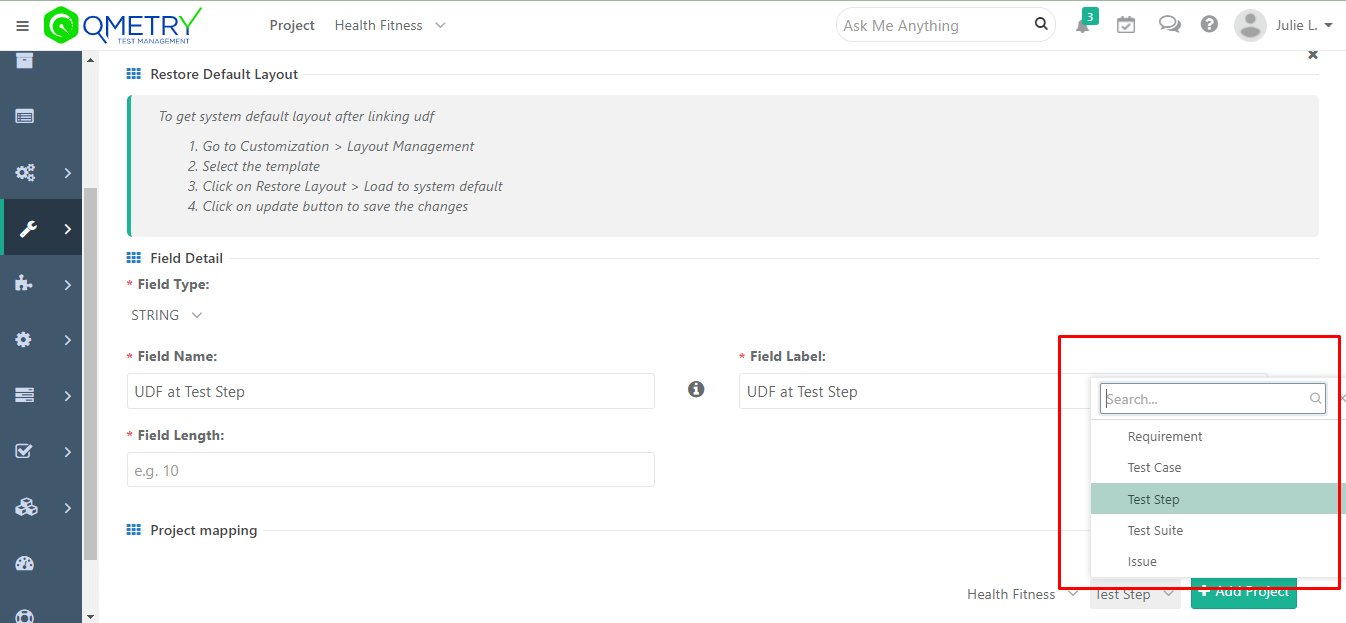 3) Support for Azure Repos and GitLab self-managed instances for BDD integrations
Enterprise teams practicing Behavior-Driven Development (BDD) can author, store and sync feature files directly to/from Version Control Systems (VCS) using the built-in Gherkin editor in QMetry requirements. Previously we were supporting SVN, Git, and Bitbucket. With this release, we have added support for GitLab self-managed instances and Azure DevOps Repos to truly enable teams working on DevOps pipeline.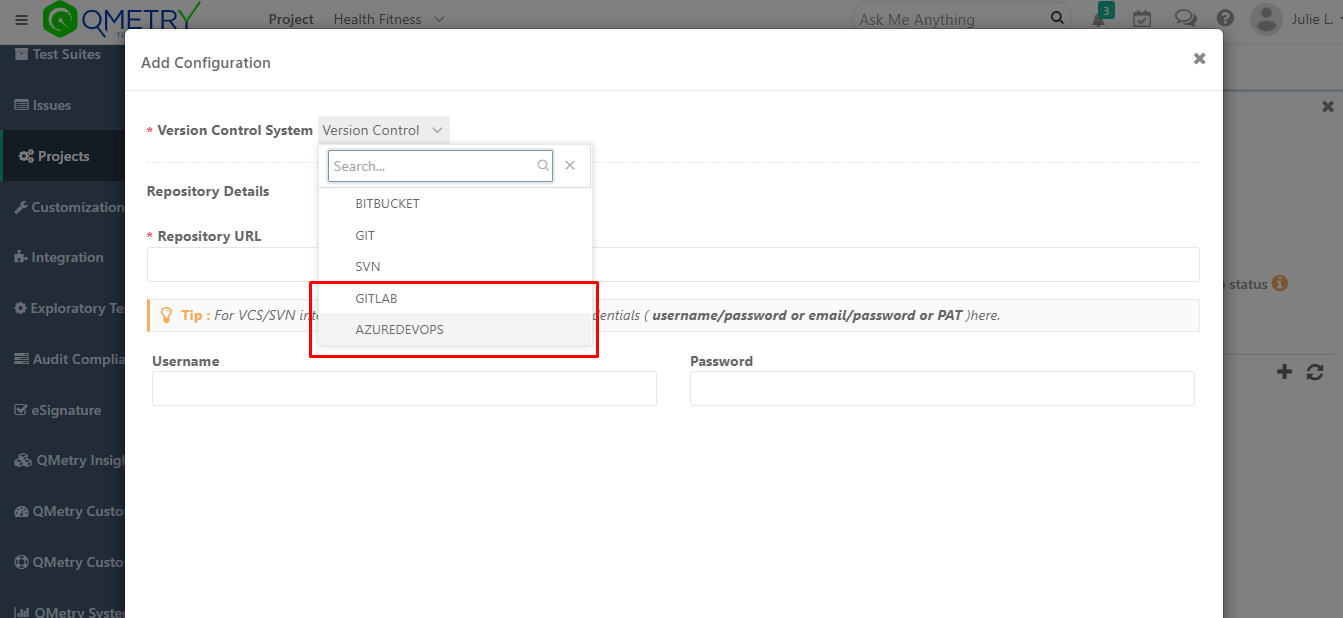 4) Disable auto-deriving test case execution status from step statuses and vice-versa
5) Improved UI experience – QMetry web application upgraded with Angular framework version 12
6) Jira Integration – QMetry Enterprise app v2.1.7 is released compatible with v8.9
For more details, check out our Release Notes.