As an organization that champions the adoption of the DevOps and Agile practices, we at QMetry certainly walk the talk. Come COVID-19, lockdown or floods, our teams are up for the challenge. In keeping with the Agile promise, we deliver our product releases with major enhancements and bug fixes, right on schedule.
So here comes QMetry Test Management v8.6.2. Let's see what's new in this release:
New Features/Improvements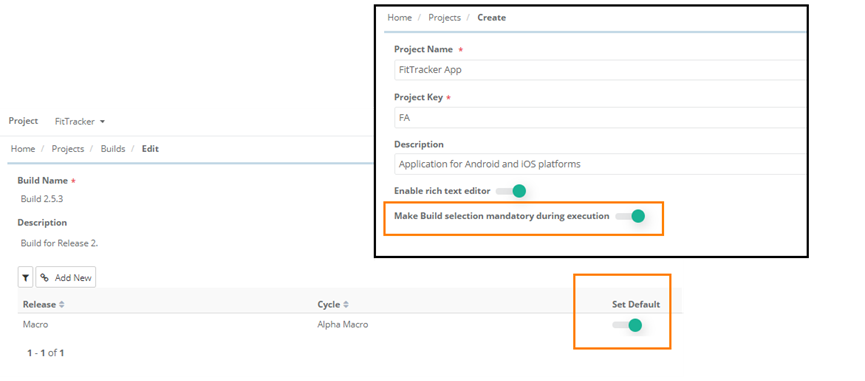 Improvements on Test Execution against Builds
Now testers can assign a build for an individual test case execution. This helps when test cases in a same test suite are executed against multiple builds.
QA Managers can make build selection mandatory to ensure testers assign test executions against a build.
QA Mangers can set a default build for a release & cycle combination so that test executions are auto assigned an intended build, so that testers do not have set them manually.
Now view test case executed build information in the Test case – Test Execution details section along with other execution details.
Improvements to System & Custom Reports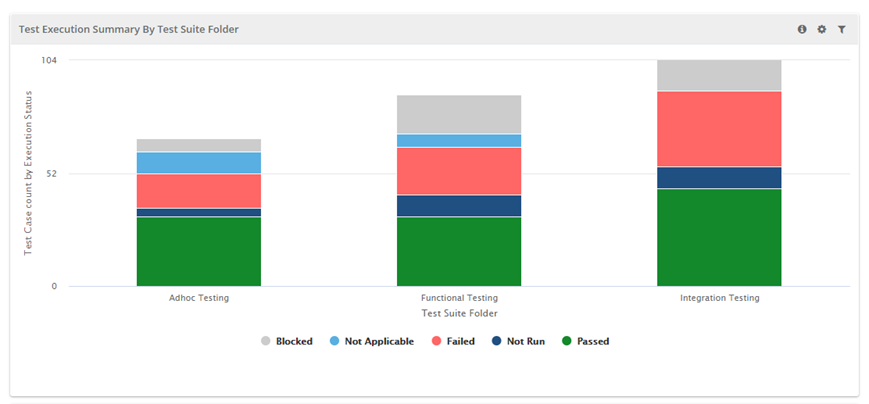 New system dashboard "Test Execution Summary by Folder" is added under QMetry System reports. This dashboard has two reports :-

"Test Execution Summary by Test Suite Folder – Chart" – Displays the execution summary for all test suite folders with count of executions for each execution status. This chart can be drilled to view summary of the subfolders.
"Test Execution Details by Test Suite Folder" report – Display the test execution details for all testcases executed in the test suites for the selected folder.

New system reports –

Build Execution Summary – Added under Execution Summary dashboard : This report displays test case executions against Build, for combination of Test suites and Platforms.
Count of Unique users by date – Added under Login Summary dashboard : This report displays unique number of users logged in daily.
Users last login details – Added under Login Summary dashboard : This report displays last login date and time for each user.

Execution Summary report will now display chart colors uniformly and matching with the execution status colors.
Modify colors on your custom report charts as required.
Every report gadget header now has a reset filter option.
Improvements to Exploratory Testing

Capture browser Console and Network logs for a session that are helpful for developers to debug failed scenarios. The Console and Network events recorded during the session will be displayed on the Console and Network Tab for that session. These logs will also be added as attachments to the test case created from the session. The new chrome extension 1.0.6 has an option to record these logs.
Test case created from an exploratory session can now be linked to Requirements & Test Suites from the Exploratory testing screen. The workflow now allows testers to execute the test case by associating it to a test execution from within the session as an evidence of the tested use case.
Note: Release 8.6.2 upgrade requires installing the latest version v1.0.6 of QMetry Test Management – Exploratory Testing extension on chrome browser.
Improvements to Jira Integration – QMetry Enterprise app

QMetry Test case panel in Jira for Story and Bugs now displays:

Latest test case execution status.
Section now has two tabs – Test Steps & Executions (New)
Execution Tab displays :

Test case executions for a combination of test suite, release, cycle, platform and executed version.
Linked Bugs and Test logs for the test executions.
Execution details like – Assigned to, Executed by, Executed on & Estimated time.

Test Steps tab – displays Test steps of the linked test case version.

Test case detail page in Jira now displays Execution & Test case details in separate tabs.

Execution tab displays :

Test case executions for a combination of test suite, release, cycle, platform and executed version.
Test case step execution details.
Linked Bugs, Test logs, Comments for the test executions and test step

Test case details displays complete test case information.

Bugs linked directly to requirements in QMetry will now appear in Jira Story "Issue Link" section.
Miscellaneous Improvements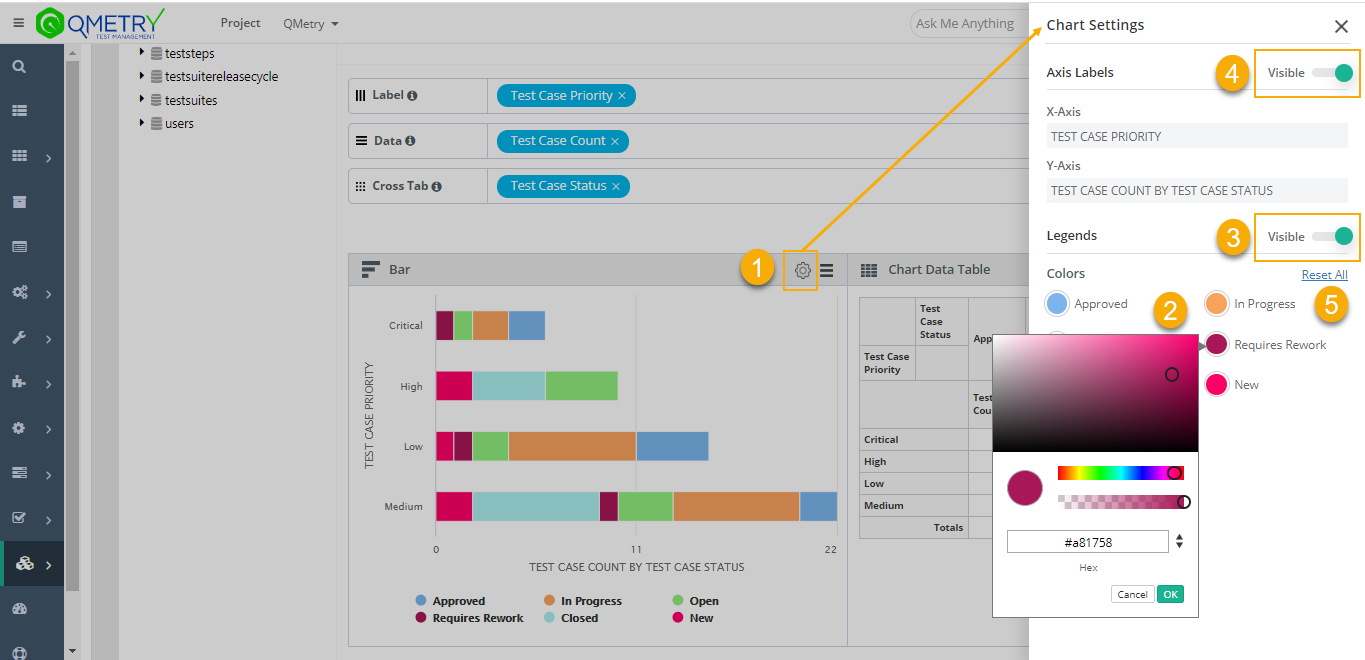 System Admins can now regulate project administrators access with more granular permissions for create, modify, delete, clone for projects.
Audit logs now include events for user details like activation, deactivation, role assignments & authentication type changes.
Export Test Suite Summary details (without test cases and steps) from Test Suite module using option "Export Test Suite List Summary View".
Now expand the folder structure panel to easily view long folder names.
Execute dependent or independent multiple parallel API calls with Json Batch Support.
System Admins can now trigger data sync for custom reports, check the sync progress and download logs from Insights configuration screen. – Only for Server.
Server installation now have an option to disable auto deletion of audit, change and test result logs and retain then forever.