Overview
QMetry Automation Studio (QAS) provides a capability for automation engineers to record their web and mobile-web test cases using Test Recorder from Chrome extension. The sequence of events performed by the automation engineer gets recorded in the Test Cases with the details like commands, elements strategy (name, XPath position or CSS input data), etc. The recording of events using the Chrome extension provides easy access through an alternate approach for an inbuilt web recorder in QAS.
Features
Easy accessibility directly from the Chrome browser for the users who wants to directly record the Test Cases from the browser.
Suitable for the organization that prefers an approved and authorized Chrome extension in their organization.
If the QAS inbuilt test recorder is blocked due to firewall restrictions for any organization then instead of asking IT to configure the security levels, the recording can be performed through the Chrome extension.
Benefits
Record and document test cases/scripts. Execute them in the QAS application via "Execute" button or terminal. The Test Cases recorded using the Chrome browser can also be executed in different browsers like Firefox, Safari, and Edge browsers.
Emphasize objects, words, images using the "Assert" feature available from the context menu. Over time when webpages or application UIs undergo changes that result in changing the basic practice of the usage, the "Verify" function helps testers ascertain that the functionality is still available.
QAS saves all the locator strategies and has capability to capture the events inside the iframe embedded websites.
Self-healing is a common solution provided by QAS made to solve the challenge of constantly changing the UI of web applications.
Export test scripts in various programming languages (Python, JavaScript, Java, and TypeScript).
Install the Test Recorder extension from the Chrome Webstore and get started recording the events you perform on websites.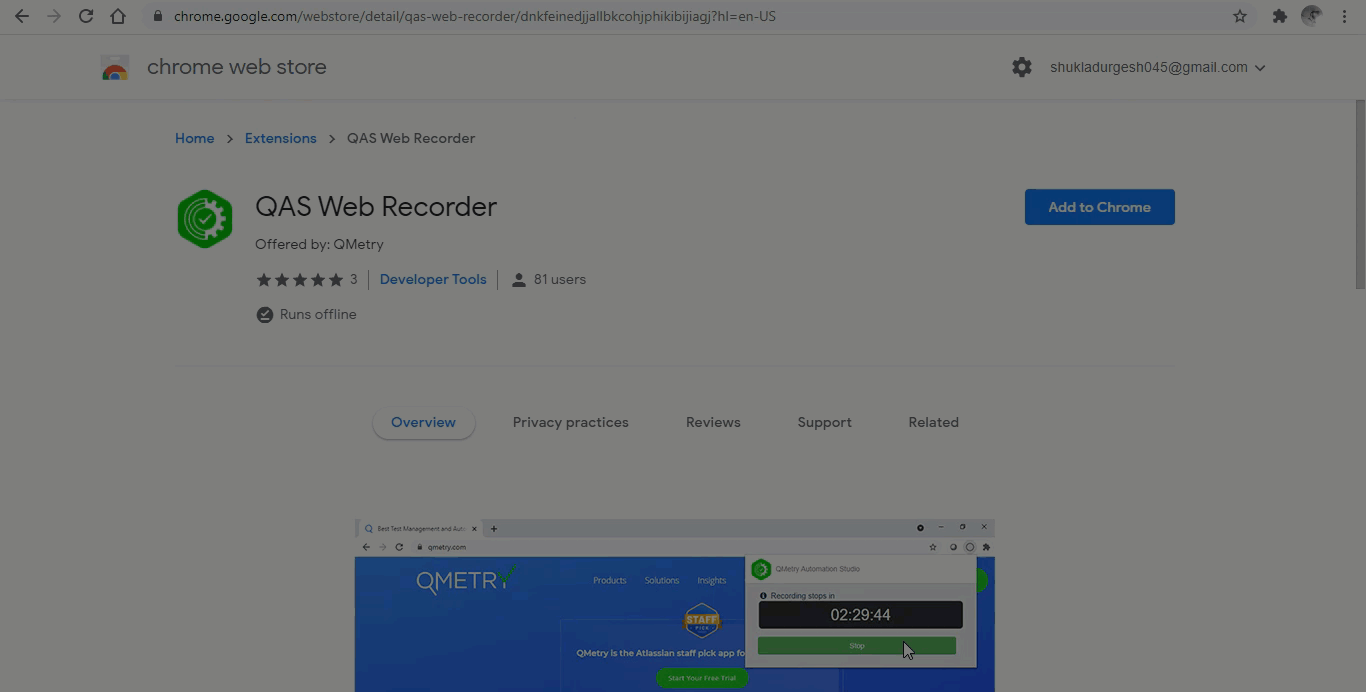 Here is a glimpse into how the Test Recording works through the Test Recorder Chrome extension.