Test Automation is indispensable to the success of DevOps teams and Continuous Testing. As an organization serving the needs of the DevOps community, we are constantly working to improve our offerings for the software testing community at large.
We are pleased to announce the release of QMetry Automation Studio (QAS) Release v1.49.0. One of the major highlights of this update is the integration with LambdaTest, a Cross Browser Testing Cloud. The out-of-the-box integration helps make parallel test execution easy and helps our customers access browser clouds to execute their tests. We have also introduced field mapping support for Jira integration and several enhancements to the Test Recorder.
Here are the key highlights of this release:
1. LambdaTest Integration
Execute automated test scripts for Web and Mobile Web using Test Recorder & CI/CD executions.
Easily configure and manage multiple capabilities in the integration repository.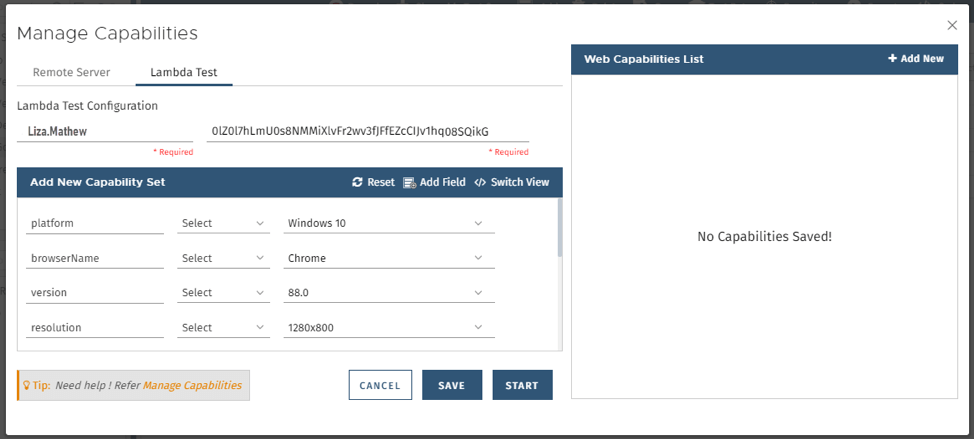 2. Better Integrations
Map Jira system/custom fields while configuring defect management integration.
Set default values for mandatory fields while setting up Jira integration.
Set test cycle and test case system/custom fields while uploading automation results to QMetry Test Management for Jira.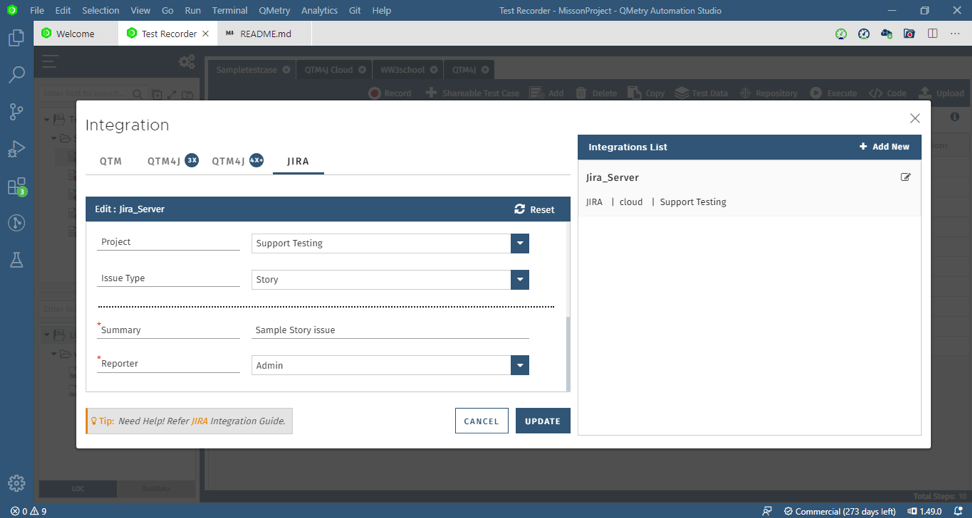 3. Improved Test Recorder:
Drag & Drop events are supported using Test Recorder & CI/CD executions.
Execution summary for Web services now displays the API – Request, Header and Response parameters.
The web service parameters can be stored in a variable and referred in the subsequent calls.
While executing assertion test steps the Actual and Expected outcome is displayed on the event grid for quick reference.
Test Recorder reports can be exported in PDF format.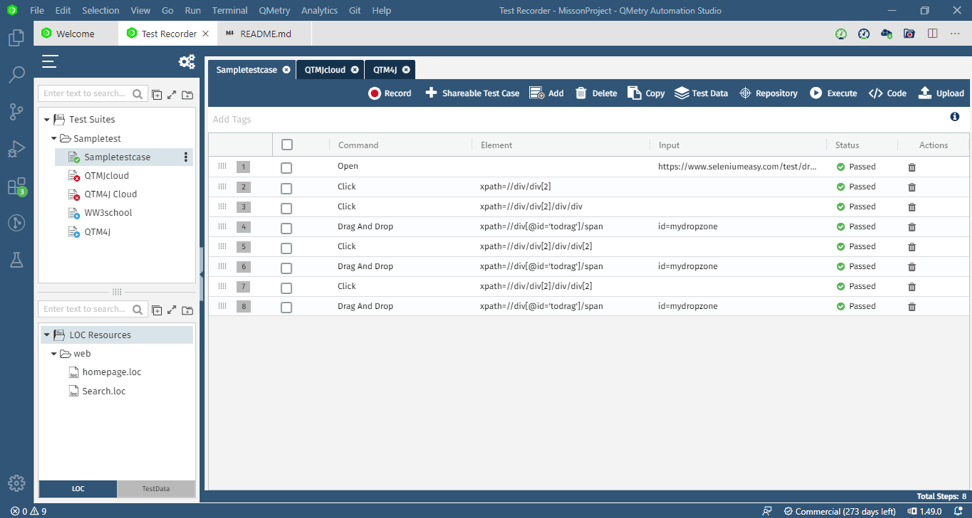 4. General Improvements
Object Spy now records all the locator strategies to efficiently identify an element while authoring test automation scripts.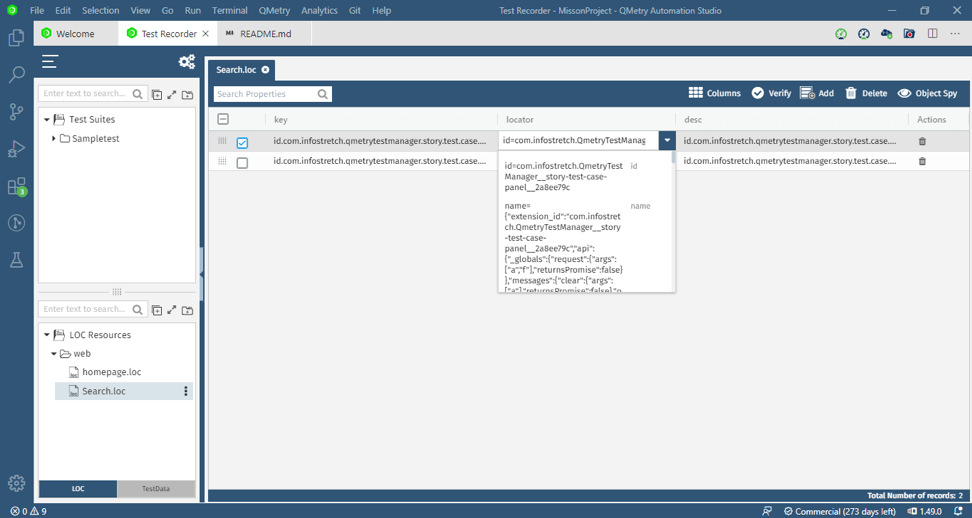 During import of a project, user will be informed about existing files/files that would be replaced, to avoid any loss of existing data.