Close on the heels of a new QTM release, we are pleased to announce the QMetry Automation Studio v1.45 release with major improvements and updates.
The release introduces three modes for test suite executions – Multiple, Multiple (Parallel), Single User Session tailored for different real time scenarios.
With the latest build users will be able to: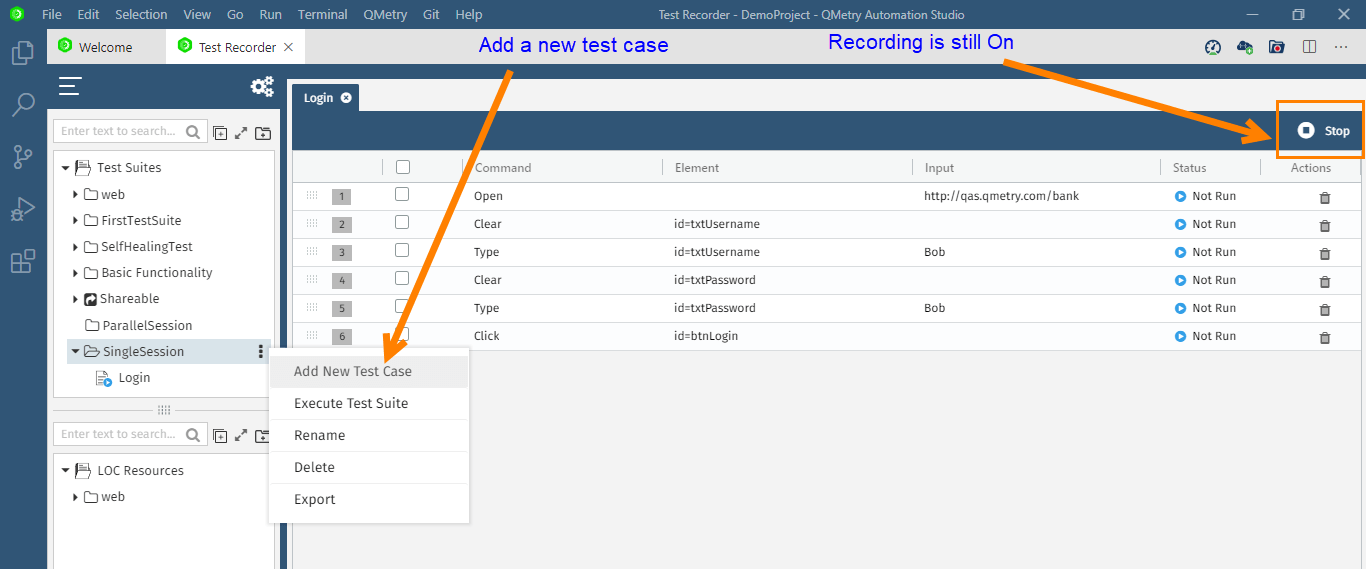 Modularize test case recording for Web and Mobile Web and sequentially execute test cases using Single User session execution option.

Parallel execution support for recorded web & mobile test cases for faster executions using "Multiple (Parallel)" option on the suite folder.

Create sharable test case for common test steps. The sharable test case can be reused in multiple parent test cases.
Execute mobile web test case on real device or an emulator/simulator.

Execute web and mobile test cases in headless mode from test recorder on Chrome and Firefox browsers.
Export test execution results to QMetry Test Management for Jira 4.x app server edition.

Easily install automation project dependencies like Java, Python, Maven, Node etc. through a simple script that downloads, installs and configures them.
Update browser web drivers directly from QAS to mitigate web execution failures caused due to frequent browser updates.

Force Update : QMetry Menu >> Update Driver
Automated : While Test recording or execution, QAS auto detects a web driver mismatch and updates it.
CLI Mode : While executing project in CLI mode, web driver mismatch will be detected and automatically updated.
Test Automation is crucial to the success of DevOps and Agile initiatives and it empowers your Continuous Testing efforts. Sign up for a free trial of QMetry Automation Studio to leverage its benefits.