New & Improved QMetry Test Management for Jira
QMetry Test Management for Jira Release Server ver 1.6
Release Date: 2017-05-01
QMetry Test Management for Jira has a new server release in Atlassian Marketplace.  Based on our extensive interactions and continuous engagement with QMetry's user community, we have made some changes, added new features and improved the product to suit user needs.
Test Authoring Improved: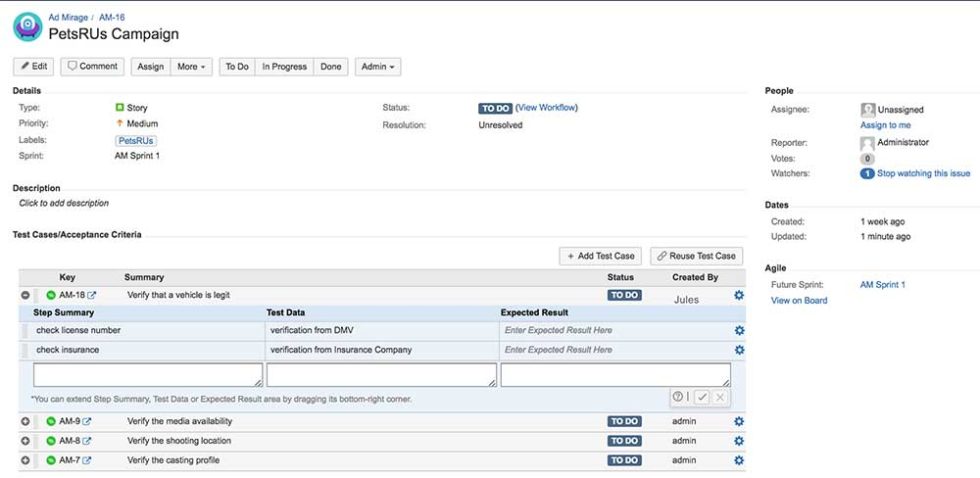 QMetry now has improved test authoring in release 1.6 for Jira server version.  The new features are:
We have now aligned key terms 'action steps' and 'step units' to standard industry terminology. We call them 'test case' and 'test step' respectively.  Now, it is more in the lingo that everyone understands.
Ok, that was a small change. Now, let us talk about a big change.  QMetry has Wiki Markup enabled test steps.  Add Images, HTML content, Links and as well as expected result and test data to test steps.  All reference details now can be easily attached and accessed.
While it's great to reuse a test case and associate them individually, it gets tricky when you have multiple of them. Now you can find multiple Test Cases based on criteria and associate them to a story.
Enhanced Test Execution:
QMetry has a redesigned test execution page now.  It is designed to improve the user experience while updating the test results and giving more intuitive visibility of the execution data.  Some exciting new features are:
Now 'bulk' update test scenario results based on specific criterion.
Export the execution data based on different filters.
View test case result statistics and beautiful pie charts highlighting test results.
Create custom views & save them for future use.
Edit test runs, change test cases or rearrange them.
Configure your execution screen to show or hide automation attributes. Use them when you are doing automation else hide them.
Now associate issue type as a bug in addition to associating bugs.
Attach execution file in test execution panel.
See all the actions taken on test cases, test scenarios, test stories and test runs in the Audit tab.
Try out one of the best test management tool for Jira free for 30 days at Atlassian Marketplace.
Click here for more information on product details please visit .
NOTE: Once you are migrated to 1.6 version, you can't downgrade it to lower versions.