Have you ever considered how important customer service is in the QSR industry? The short answer is that it is vital. After the turbulent events of 2020, QSRs must optimize their dining fronts, drive-through, and digital channels to up their customer service game.
While on-premise storefronts and point of sale have long been the primary source of revenue for restaurant chains, the business scenario has evolved to a point where restaurants must now adapt technology to better understand customer preferences and predict customer behavior. This can be achieved through digital channels, big data analytics, loyalty programs and customer engagement. The catch here is that maximizing potential for digital channels requires them to provide a seamless digital experience, especially in the wake of social distancing norms. In this press release for a study conducted in October 2020, Deloitte has brought to light some interesting changes in the QSR industry resulting from the COVID-19 pandemic:
Delivery and takeout order have increased to 68% and 52% respectively leading restaurants to re-invent their strategies for a physical presence.
70% of people demand a frictionless digital experience as they prefer to place their orders online.
This is where software testing comes in. Testing digital applications and systems is the best way for QSRs to ensure top-notch customer experience . Our client, one of the top 4 QSRs globally and a Fortune 500 fast-food corporation sought the benefits of a QA testing ecosystem for one of its brands to improve customer service.
More Testing for Better Customer Service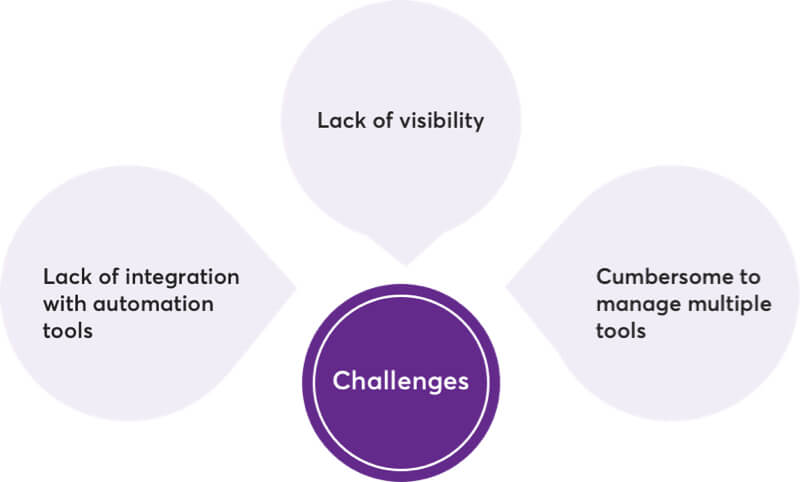 The client is a leading name in the QSR industry with a global footprint of more than 50,000 restaurants in 150 countries. They have also made a mark for themselves for their sustainable business practices.
One of the major brands under the client's diverse portfolio was looking for options to modernize their QA tool ecosystem and accelerate digital transformation efforts after COVID-19. They were facing issues such as
Lack of visibility into test assets,
Lack of integration with automation tools, and
Maintaining multiple testing tools was becoming quite cumbersome for them.
Finding a Trusted Testing Partner in QMetry
Once the client recognized the issues with their existing test management, they started looking for alternatives. After carefully researching and analyzing multiple contenders, they finally found QMetry Test Management who offered the capabilities and functionalities to resolve all persisting issues.
But what led the client to look for other test management tools? What was wrong with their existing QA system?
The client had been using Zephyr Enterprise for test management. However, teams were experiencing usability and product support issues, necessitating the need to switch. Some of the problems they were having with the existing tool were as follows:
Inadequate visibility into test progress
Lack integration with automation tools
Keeping track of multiple applications and automation tools for various businesses
Unstable Jira integration and data synchronization with other external systems
Zephyr's team provided no technical assistance
Improving Test Management with Cutting-Edge Features
After the client shifted to QMetry, they gradually increased their usage by involving additional teams. Furthermore, QMetry provided practical and functional solutions to all of the challenges associated with test management with Zephyr Enterprise. With QMetry, the client is gaining greater visibility and accuracy throughout the testing process. They are increasing test coverage, saving time and effort for testers, and increasing ROI both quantitatively and qualitatively.
The client has strengthened their QA process through features such as-
Exploratory testing increases test coverage by converting actions into modular code which can be used for generating automated Regression Tests.
Advanced reporting capabilities and shareable dashboards and widgets offer deeper insights
The migration utility helped them migrate all their data seamlessly without compromising data integrity.
Integration with test automation frameworks and DevOps CI/CD tools such as Jenkins, Bamboo, and 140+ Open APIs.
Impressed with QMetry and the benefits reaped, a senior manager for Quality Engineering remarked,
"QMetry has brought in better visibility across test projects, enabled continuous testing. QMetry has definitely helped us in our digital transformation adoption and fits perfectly in our agile practice."
Benefits of Using QMetry

QMetry not only offered the aforementioned advantages and features, but also helped the client in developing a fully agile testing approach to improve testing success.
The key highlights of using QMetry are-
QMetry Test Management offers seamless integration with Jira, ensuring complete visibility into QA activities across the board.
QMetry has improved collaboration and communication among the client's geographically dispersed teams throughout the testing process.
All functional and non-functional testing can be planned by the client using a single system.
QMetry assists the client in planning and tracking manual and automated testing across multiple cycles and releases.
QMetry includes 140+ customizable built-in reports, including Coverage Analytics, Test Run reports, and Traceability reports, as well as advanced SQL-based reports.
Here is what Senior Manager, Quality Engineering at one of the top 4 QSRs globally has to say –
"We were looking to replace Zephyr Enterprise with modern test management tool to support our digital transformation process. QMetry's sales and support team were great with their responsiveness and agility. One of the bests when it comes to knowing the toolstack in digital quality space"