Software teams across enterprises are facing an ongoing demand to reduce the time to market. While speed is crucial, speed with quality is paramount in delivering better user experience to win customers. Having quality as an integral part of shortening sprints becomes critical in delivering bug free software at speed. So, how can you manage efficiency and productivity of the agile teams while keeping the quality of outcome high?
This is where test management tools come in.
Agile testing remains the essential part of the software development lifecycles and fundamentally influences the quality of the user experience of software products. It improves the user engagement and can positively impact cost of ownership and revenue.
According to the World Quality Report 2020-2021, most organizations using an agile and DevOps model allocate 30% of their overall project effort to testing.
It has acquired far-reaching acknowledgment as a vital driver for the conveyance of great applications.
How to Increase Productivity of Agile Testing Teams with Test Management Tools
Test management tool is the centralized repository for all the testing activities. Whether your team is doing manual or automated testing, test management tools prove to be the single source of truth for their product quality checks.
In this article, we will deep dive into the best techniques to further develop the efficiency for Agile testing teams with the use of test management tools.
Improve communication and team collaboration
For enterprises, globally distributed teams are the norm and COVID-19 has expanded the need of remote collaboration. Cloud (SaaS) tools are enabling this across functions and agile development teams are no exception. With project management tools, testing tools are too cloud hosted, connecting users from across the geographies and enabling seamless collaboration.
Test management tools provide a single source of truth for all test assets. A test management tool such as QMetry Test Management cultivates a cooperative culture as well as gives a pathway from requirement to test case, bugs, and test cycles, with a record of the test runs and who was responsible for them.
Ensure end-to-end Traceability
Traceability enables teams to focus on the issues that need resolution. With the seamless Jira integration, teams can trace the bug to the original user story, offering a crucial insight on which user story needs change or improvement. It leads to a better backlog creation for next sprints.
Good test management tools offer a traceability matrix. This offers root cause of failure to the teams. Moreover, traceability empowers team members to carry out a smooth testing process. Modern test management tools such as QMetry provides free Jira Integration app. With this app, all the stakeholders – BA, developers, PM can view the traceability for Story, test cases, executions, and bugs in Jira itself. Here is the product image showing the in-depth traceability in Jira.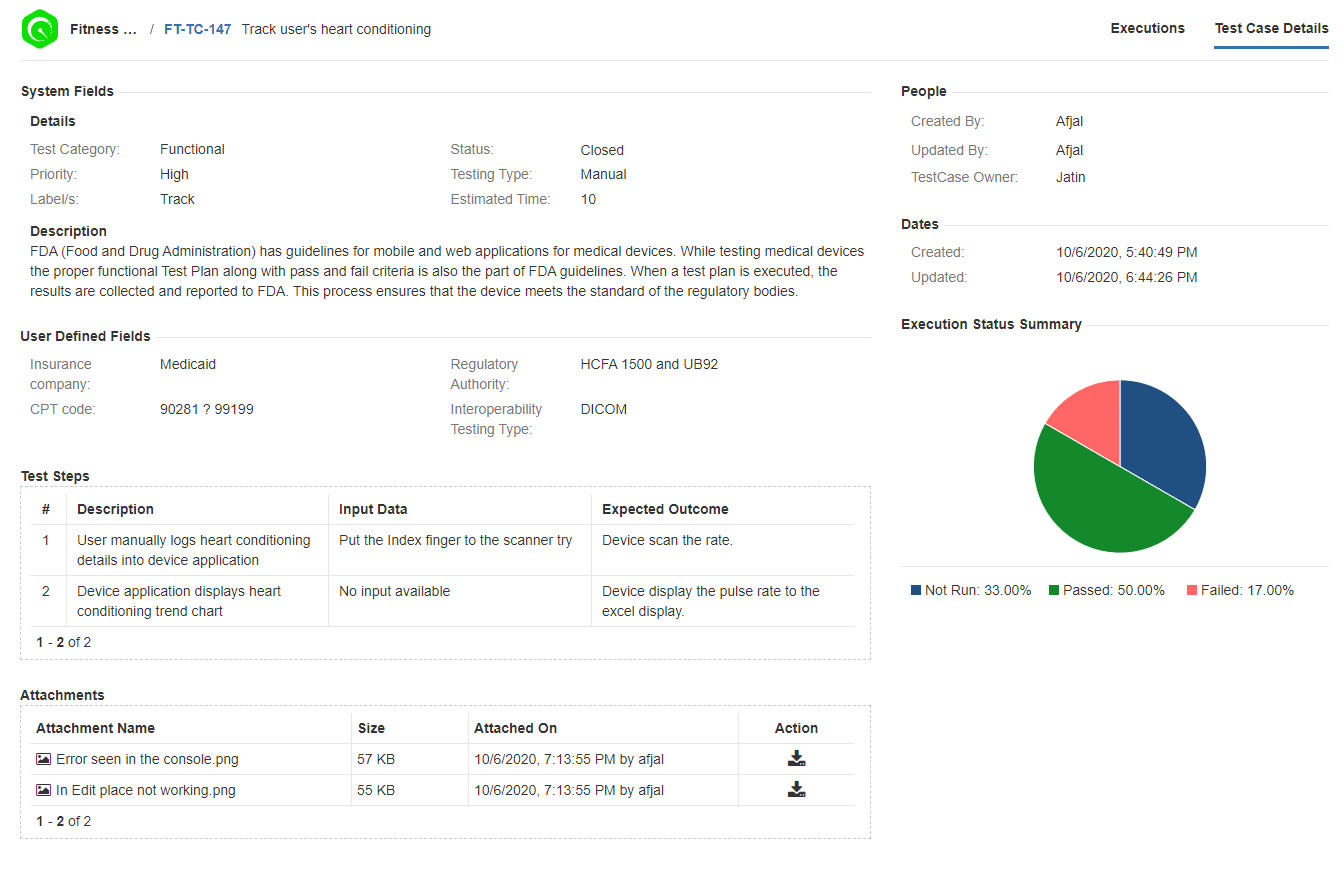 The traceability report in a test management tool provides extensive visibility into end-to-end traceability and comprehensive test coverage.
Visibility and Transparency
Frequent releases and development require a reliable test management tool. Testing early and testing frequently is the key part of Agile success. The continuous nature of Agile / DevOps leads to create the blind spots of quality. This lack of visibility can often lead to unoptimized test coverage or false positives leading to teams not having right insight on the real state of product quality.
Quality Analytics and metrics are required to measure testing success. QMetry Test Management tool offers quality analytics and metrics to help team members screen testing progress. Additionally, they assist teams to determine the health of the testing process when test volume increases. Actionable insights acquired from this information shorten the feedback loop and provide real-time visibility into test case progress.
Get to know about Quality Analytics in Test Management.
Access control to the projects and different modules
Enterprise agile teams follow multi-level approval workflow while dealing with compliance driven development. This tracks the progress of the test project, test case by test case, across the different stakeholders. Additionally, the access control mechanism helps in giving rightful access to the authorized stakeholder to maintain the compliance.
Decide the go/no-go for the project
While testing, agile teams create multiple test cases to achieve maximum test coverage. Every test scenario goes through a rigorous process to finally succeed or fail.
Test coverage is a software testing metric that measures how much testing a set of tests has completed. When running the test suite, it includes gathering information about which parts of a program are executed to determine whether conditional statement branches were taken. For example, if the test coverage success ratio is 80%, then agile teams can safely assume that the product can be launched safely.
Read our article on "How to gain Actionable Insights for Agile Teams?" to understand the different use cases of test reports for your team.
From testers testing the product to QA managers overlooking the project status to finally the Management making final decisions about the product and go-to-market strategy. QMetry Test Reports with Continuous Feedback loops enable this workflow for enterprises.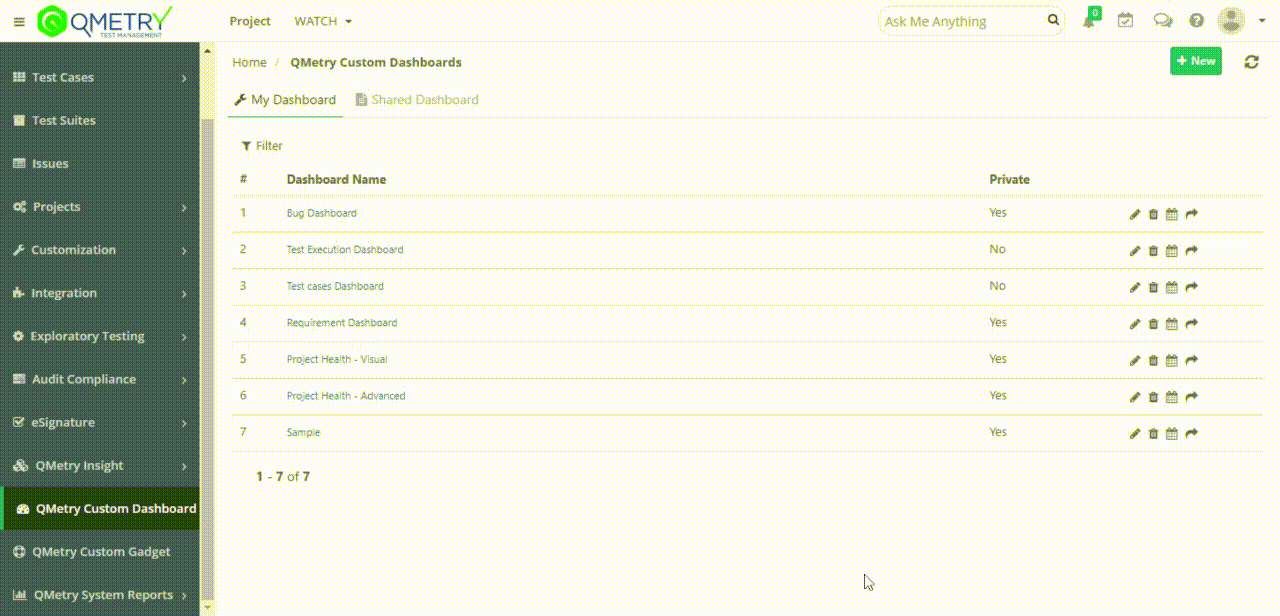 Conclusion
Modern Test management tools are crucial to improve the efficiency and productivity of agile testing teams with better collaboration, greater compliance, increased visibility, optimized test coverage, and actionable insights. Additionally, reusability of test assets supported by AI (ARTIFICIAL INTELLIGENCE) increases efficiency and helps in cost optimization and reduced time to market. QMetry Test Management is an excellent example of such modern test management tool.
Start your free trial of QMetry Test Management
Sign up now