Team QMetry is back from the Atlassian Summit San Jose 2017
We were the proud silver sponsor of Atlassian Summit this year (third year in a row) and we have some interesting updates for you, hot off the press. With more than 3500 attendees, 116 exhibitors and 300+ Atlassian employees this year's event at San José Convention Center, San José, was an epic event.
Here are some highlights from the Summit:
1. Logo reveal
One of the major highlights of this event was the big reveal of Atlassian's new logo. The idea behind this rebrand is the increased focus on teamwork and team potential. The symbolism in the new logos can be perceived as two people high-fiving, a mountain ready for teams to scale or even the letter A formed from the two pillars supporting each other.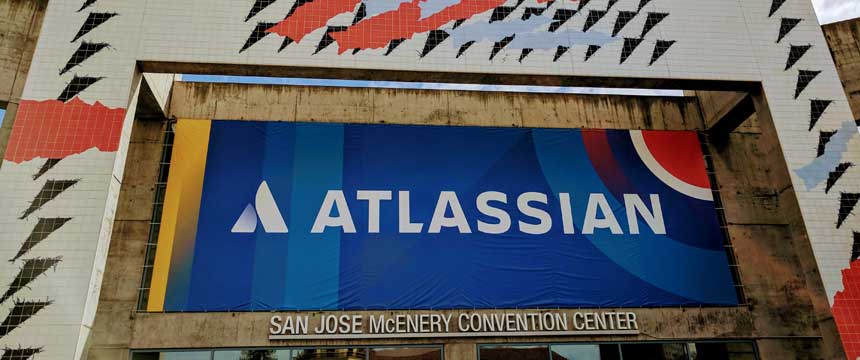 The product keynote address introduced the audience to Trello which Atlassian acquired earlier this year. The presentation showed how Trello boards can be used not only for managing and organizing work at the office but collaboration/organization in all aspects of life.
2. The future is DevOps
DevOps was one of the recurrent themes throughout the Summit and there were some insightful presentations and knowledge-share around CI/CD.
Openness, teamwork and leveraging the potential of teams was the central theme and fittingly Atlassian has launched Stride – a messaging platform and new way for teams to talk, meet, interact and collaborate. Stride promises to be a superior collaboration tool with both a chat-based messaging service and has full-feature video and audio conferencing service to enable friction-less meetings.
3. Strategic Candor and Team Communication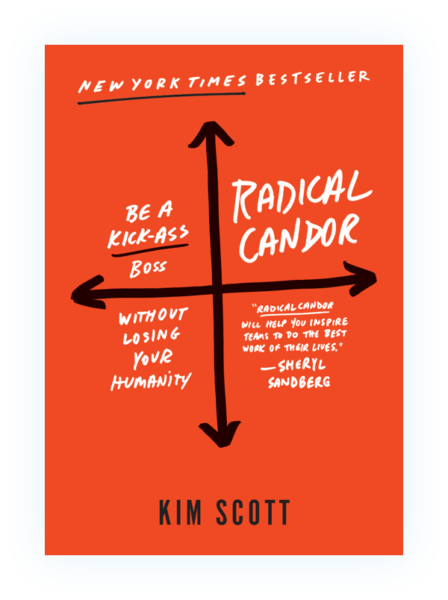 As always, the summit had some remarkable speakers. Kim Scott, the author of Radical Candor brought in a new perspective to team communication. The authentic, no-nonsense approach to feedback by being direct yet thoughtful, was amazing and in today's dynamic work culture holds great value.
4. Focus on compliance
One of the key takeaways from the Summit is that there is an extended focus on bringing compliance and security to the Atlassian Cloud products. There is enhanced identity management with 2FA, SSO and SAML. This should serve enterprises well for their compliance and security needs.
5. Atlassian's Growth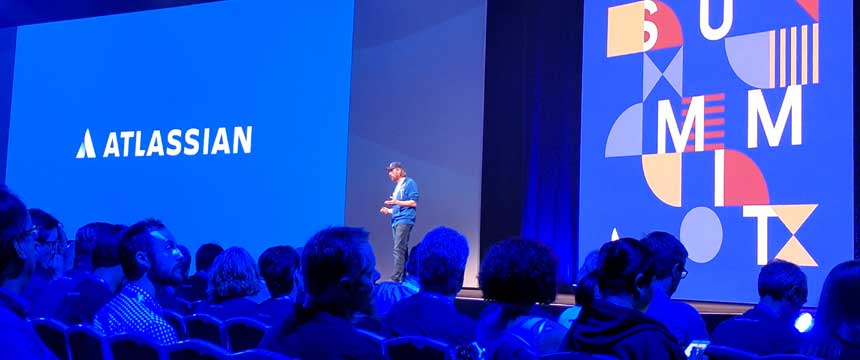 Atlassian has reached 90,000 customers across many countries. The partner network has grown 400+, with more than 3000 Atlassian Accredited professionals and 1500+ Atlassian certified professionals; the Atlassian juggernaut is moving ahead.
In other news, Atlassian's project management service Trello is adding new customers and now has 2000+ customers with 100+ user licenses.
The marketplace has crossed $100 million revenue this year with more than 1,350+ paid apps.
QMetry at the Atlassian Summit
For us at QMetry, it was an amazing turnout of attendees at our booth. Our clients and prospects enjoyed some interesting interactions. A big shout-out to all the customers who stopped by our booth and spent time giving us feedback and testimonials. As always, the Summit was the perfect opportunity to work, network, learn and look at the big picture. We have some interesting videos and testimonials lined up from this event. Keep watching this space for more information