We were the silver sponsor at this year's summit and we are back with a lot of interesting news and updates from event. Here is a quick recap of the event:
1. What happens in Vegas…
What happened at the Atlassian Summit in Vegas, will not just stay there. 3 epic days of learning, innovation and exploring the future of some of the top products used by the developer community.
With 5000 attendees, loads of pre-conference courses and certifications, product demos, keynotes, inspiring sessions by leading community professionals, it was an immersive and engaging conference to say the least.

2. Open and the Future of Work
Every year we look forward to the Keynotes and the general sessions at Atlassian because you find some of the most interesting ideas and presenters here. The highlight for us at QMetry was this session on Open and the Future of Work, conducted by Jay Simons, Mike Cannon-Brookes, Scott Farquhar, Dominic Price and Megha Narayan – all key members from Atlassian.
The session was led by Megha Narayan, Head of Brand at Atlassian who shared new data on the connection between open work and high-performing teams.
3. Jira 8.0: The next chapter in Jira
The Atlassian community looks forward to updates about the product roadmap and the general enhancements in Jira, including the latest version, Jira 8.0.
Anu Bharadwaj, Head of Product Management, Atlassian shared their vision and updates in Jira 8.0.
The latest version is truly the next chapter of Jira for enterprise teams with its speedy new engine built for scale. The new release enables Jira users to communicate updates and priorities more clearly with many significant speed and performance improvements. For instance, Agile boards load up to 2x faster and the largest boards now load up to 21 x faster.
We were happy to see that Nextera Energy one of our clients, was a featured customer at Atlassian.
4. The QMetry brand at Atlassian
This was QMetry's fourth year at the Atlassian Summit and each year we are overwhelmed by the grandeur and scale of this event.
The QMetry brand is now a regular at the event and a recognized face in the Atlassian community. This year we had some great conversations with prospective customers and partners about how QMetry enables Agile and continuous testing within the Jira ecosystem.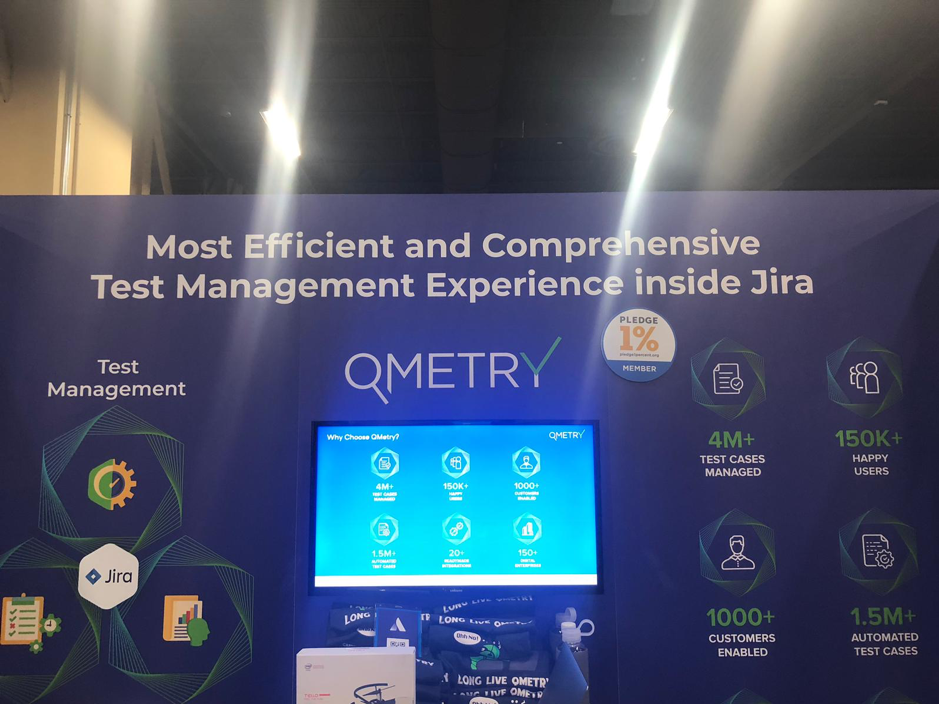 Our QMetry T-shirt was as usual a huge hit with the attendees who were queuing up to take it home. Here's a glimpse of the T-shirt incase you missed it.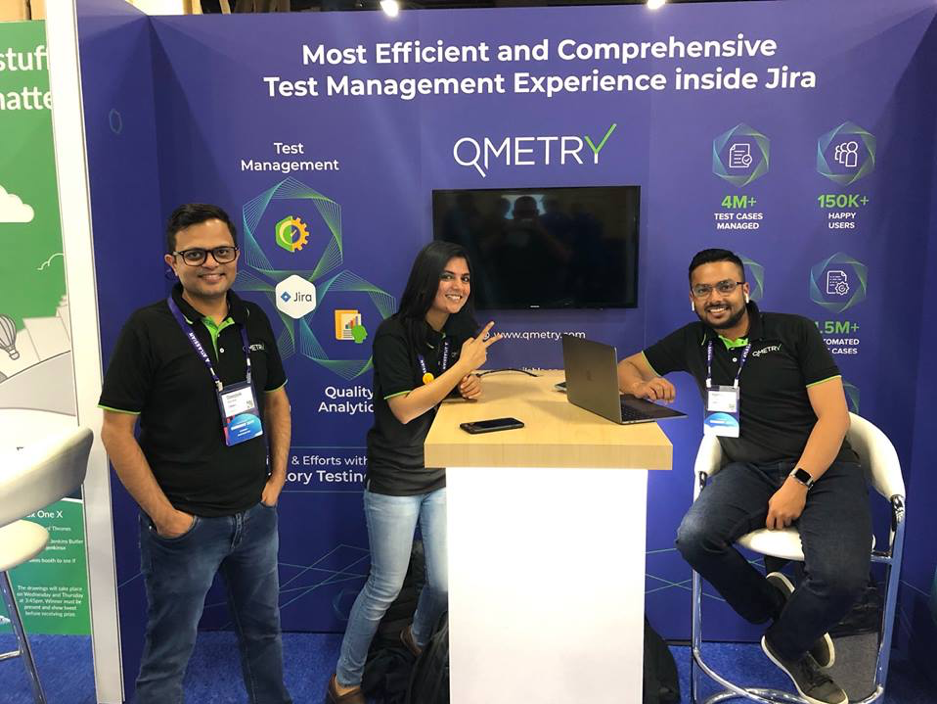 As always we had promised a great giveaway. Nandini and Jack are the proud winners of this cute drone.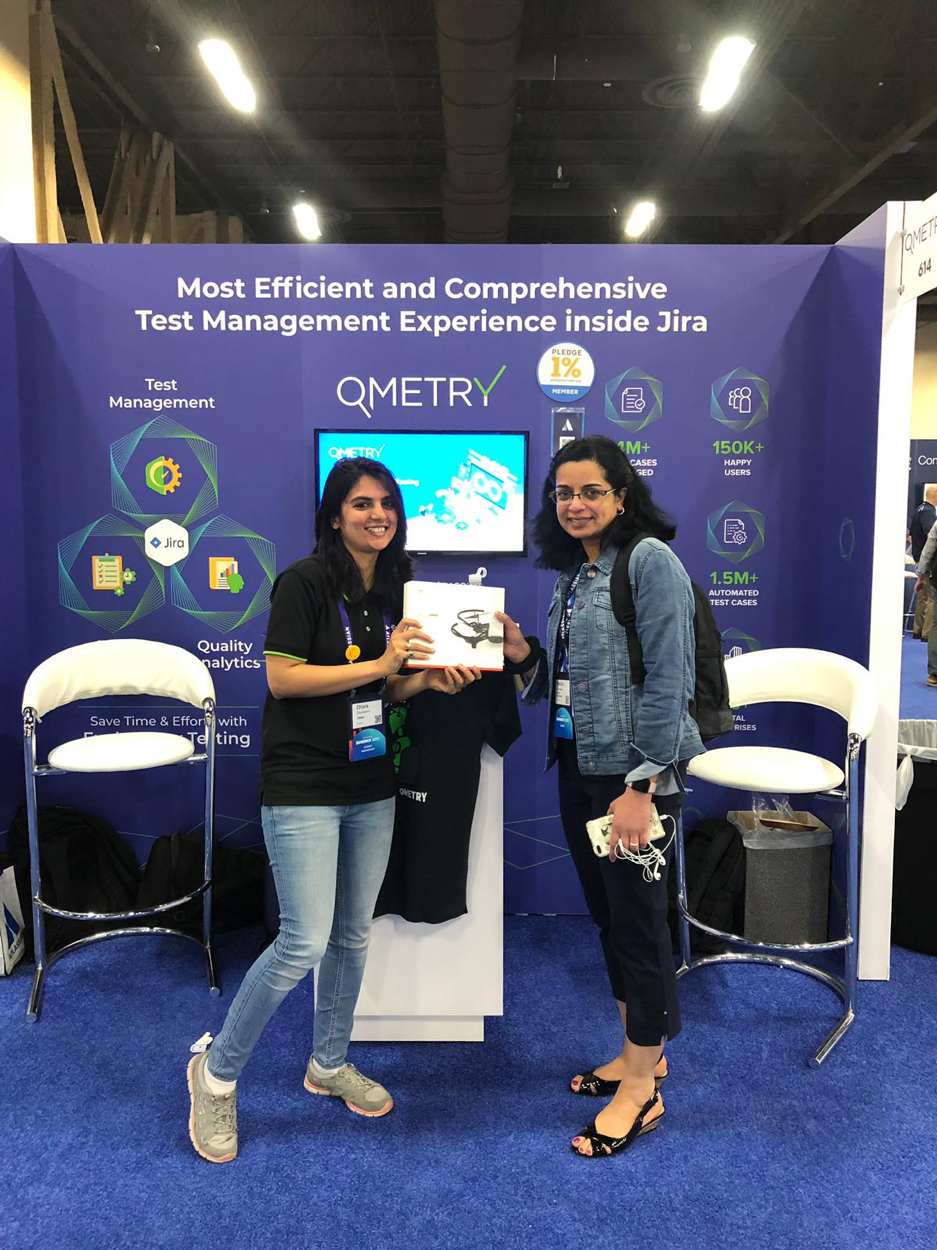 If you missed speaking with us at the event and want to know more about our product offerings for Atlassian users, get it here.
5. We like to party
Work hard and party like an 80s disco king! The 80s theme bash was a fitting tribute to the disco years, Elvis Presley and all things Vegas!
Atlassian's founders Scott and Mike, and their President Jay were dressed as Elvis in the final day's general session. The energy of this event was electric.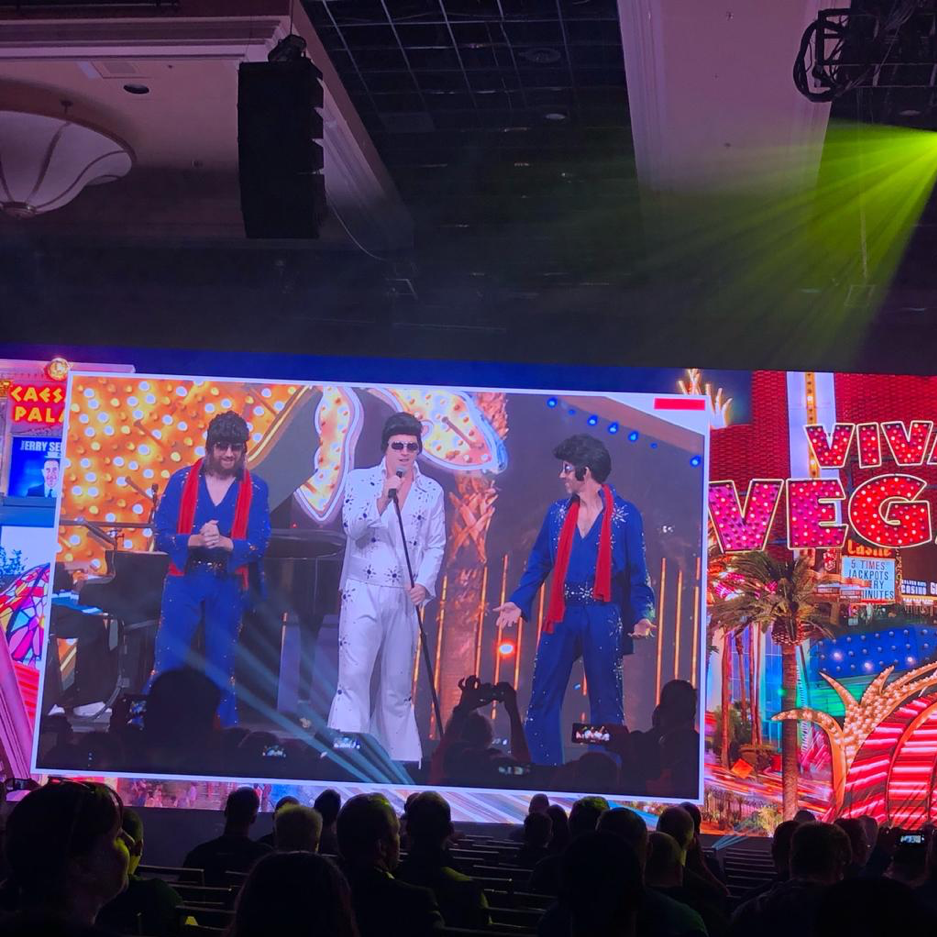 Atlassian are superb hosts and they provided participants and attendees with the best of care; be it food, drinks or the expansive arrangements at the Expo.
As you can see we are high on this incredible energy and looking forward to connecting again with our booth attendees and potential partners. Here's to some more events and conferences in 2019!
If you are an existing Jira user and want to scale and enhance your Agile testing efforts right inside Jira, why not sign up for a free trial of QMetry Test Management for Jira.