2018 was an interesting year for the software test management market with a
vast number of acquisitions. This has of course led to some speculation
about the future of these tools. Of the recently acquired test management
tool, is
Zephyr Including their solutions like Zephyr for Jira, Hiptest and Zephyr
Enterprise.
Existing users of Zephyr for Jira might be curious as to the future support
and tool enhancement plans, considering that SmartBear's relatively new to
tools in the Atlassian marketplace. Also, the comparatively high pricing for
Zephyr for Jira, may compel many existing users to look for feature rich
and cost effective options such as QMetry Test Management for Jira.
Whatever be the driver for your decision to migrate, QMetry offers
excellent migration support and utility to seamlessly transfer your test
assets and data from one tool to another. We already have a proven HP ALM
to QMetry Test Management utility.
Migration between test management tools can be a tricky process if you
don't have the right tools and processes. Organizations are somewhat
hesitant to kick off migration tasks because it can be time and labor
intensive with efficiency loss, if not carried out correctly.
But today we talk about our Migration2QMetry utility for easy migration
from Zephyr to QMetry Test Management for Jira. This is a desktop-based
utility that enables you to easily migrate from Zephyr Tests and Cycles to
QTM issue types.
You require Java 1.8 as a system prerequisite to carry this out. There are
a few other requirements:
Source JIRA instance must have a valid license for Zephyr for JIRA and
ZAPI.
The user for the source JIRA must have browse permissions for JIRA
Issues, Zephyr Tests and Zephyr Executions.
Custom fields and their values from the source project should match with
the custom fields and their value in new JIRA instance destination project.
Internet connectivity required on the system where utility is running.
The process: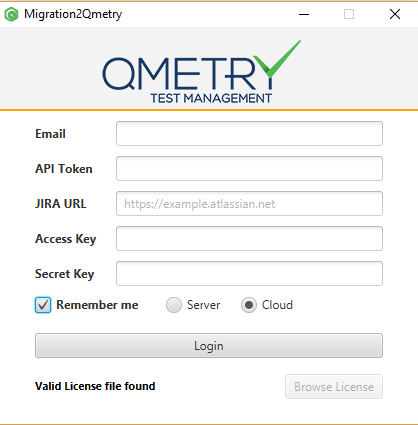 Using the Migration2Qmetry utility, you can export the source Zephyr data
in a standard format excel file for each project. Please remember that to
run the utility, you require a license key. You will get a license key by
requesting the QMetry support team. Using the license key, you need to use
the 'Browse License' option in the utility and start using the tool.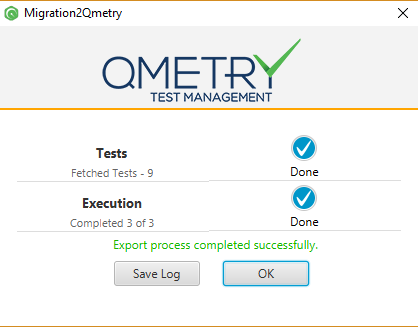 For Cloud Jira instance, you need to follow these steps to get the Access
key and Secret key from ZAPI:
Open the Jira environment where Zephyr and ZAPI are installed.
Navigate to Settings → Add-ons → ZAPI → ZAPI key administration.
If keys are already generated then the keys will be listed,
Or you can click on Create System Key to generate it.

Note: In case of Server JIRA, Migration2Qmetry utility fetches Access
key and Secret key from ZAPI internally.
Limitations:

If your export activity was interrupted for some reason, then you
have to re-export the data.


Attachments for issue types other than Tests will not be exported

The Import-Export Utility supports the following functionality
Imports test cases with test steps
Test cycles with execution results
Story links with test cases.
Attachments of test cases
Defects links with test execution.
Custom fields
Entity mapping
| | |
| --- | --- |
| Zephyr Entity | QTM4J Entity |
| | |
| | |
| | |
| | Execution Status (As in Configuration page) |

Using our dedicated migration utility, you can speed up the transition
phase between tools .