Experiencing Atlassian Summit in Barcelona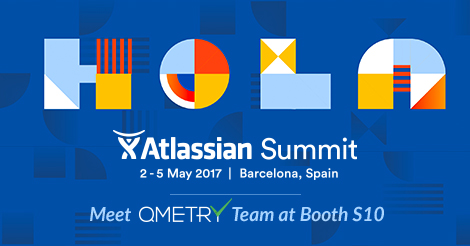 Barcelona! The city built in the middle ages was the host to first ever Atlassian Summit in Europe. It is one more world-class event added to the trade fair capital of Europe. While I can go on about my experience of the city and its beautiful gothic architecture, museums, Tapas and Barcelona FC; let me focus on my experience at the Summit
Proud Sponsors:
QMetry was a proud Silver Sponsors of the summit and we continue to commit ourselves to the growing Atlassian community. I hope you all got a chance to meet us and experience amazing test management platform that is Agile & DevOps ready.
I am sure you enjoyed our cool swags. And if you missed the opportunity; don't worry; we welcome you to Atlassian Summit San Jose in USA this fall.
We Pledged 1%: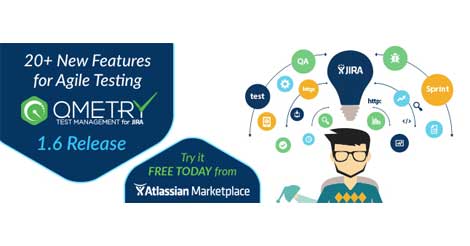 Beyond business; the best thing I got to do was to Pledge 1%. I commend the commitment of Scott and Mike, CEOs of Atlassian. They have been the leading lights in the growth of Pledge 1%, QMetry and I are proud to be part of this initiative. QMetry's software is already helping change the world by creating quality software and through Pledge 1 % commitment we are committing ourselves totally in creating a better world for all.
Here are 4 key learning for me from Atlassian Summit that I want to share with you.
Trello – moment:
Trello is the new product for Atlassian. The product's simplistic design and user experience makes it the simplest product to use in all Atlassian's applications. In the words of Atlassian co-founder Scott Farquhar, Trello could be the new gateway drug to Atlassian. Trello's intuitive visual interface, rich features and collaborative approach aids teams working in dynamic environment. Trello has Power-ups similar to Atlassian add-ons – this may open opportunities for vendors to bring new solutions to market.
New User Experience Coming:
Atlassian software are going through a major redesign. Jürgen Spangl revealed the Atlassian Design Guidelines. I am looking forward to this change as it is a major overhaul and will bring in to practice improved user experience and simplistic engagement. QMetry is already gearing up for this and will compliment JIRA's new design and user experience.
No one size fits all anymore:
Bryan Rollins announced that the feature sets will change based on your deployment option: cloud, server or data center. This will certainly present new challenges for add-on vendors as they must support different features for cloud and server versions. Migration from cloud to server and vice versa may also become challenging.
Cloud is the way:
Atlassian announced a major push for software on cloud deployment. It is taking care of the compliance challenges and working on creating a scalable cloud infrastructure to scale from a small user – base to a very large user – base. The Atlassian cloud based products will be ready for enterprises now.
Finally, it was my great pleasure to interact with many of the 1400 + registered attendees at the summit. A big thank you to Atlassian for organizing such amazing experience.
Adios Barcelona! Muchas Gracias!
Try QMetry Test Management for JIRA free for 30 days.