Unified test automation for web, web services, mobile, and Windows desktop for Agile and DevOps teams
Get Started for FREE
QMetry Automation Studio brings omnichannel, multi-language scripting, reusability to automated testing.
QMetry Automation Studio (QAS) offers scalable test automation that enables easy transition from manual to automated testing. It supports multi-platform automated testing across web, web services/APIs, mobile, and Windows desktop. QAS also uses open source test automation frameworks such as Selenium and Appium to bring structure, efficiency and reusability.
QMetry Automation Studio supports multiple browsers for test execution, multiple frameworks, ALM Integrations and plug-ins to scale your automated testing. Benefit from its seamless integration with CI/CD tools like Jenkins, Bamboo, and web and device cloud testing platforms like Sauce Labs and Perfecto Mobile. QAS also offers the ability to execute test cases in Self-healing mode. This means that objects and associated scripts are corrected automatically without any manual intervention. QAS's Command Line (CLI) / Headless Execution ensures faster execution of tests without the need for a User Interface (UI).
Wizard Driven Project Setup and Scenario Creation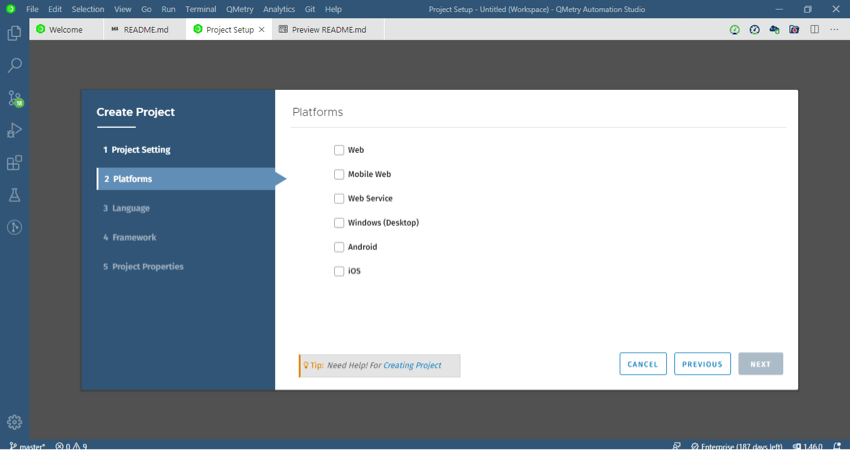 Object Spy and Object Repository Validation within IDE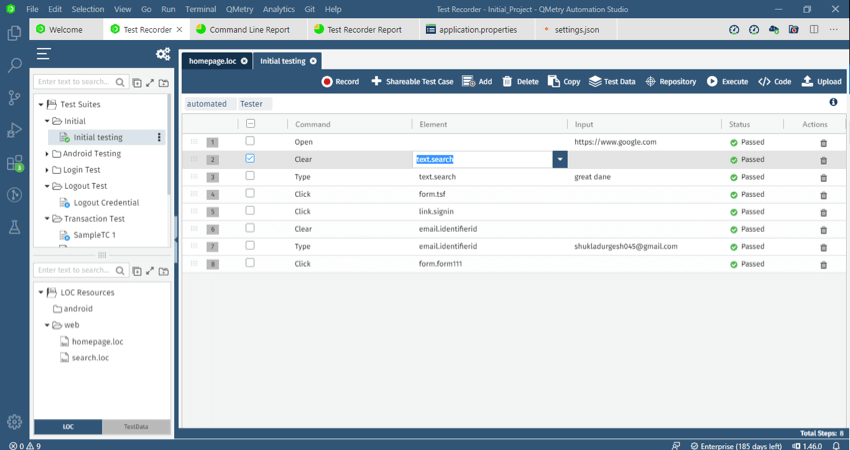 Get detailed reporting on test automation coverage, execution coverage, defective cases for projects/releases and cycles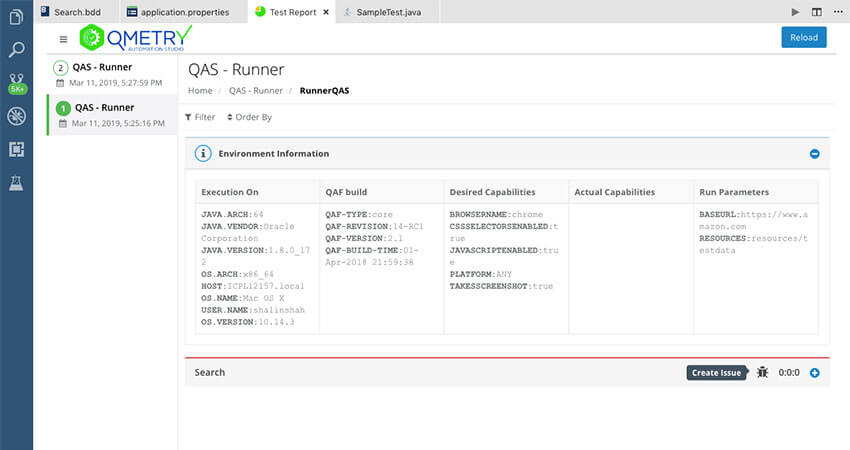 Reduce Maintenance and Enhance stability of your tests by executing in Self-healing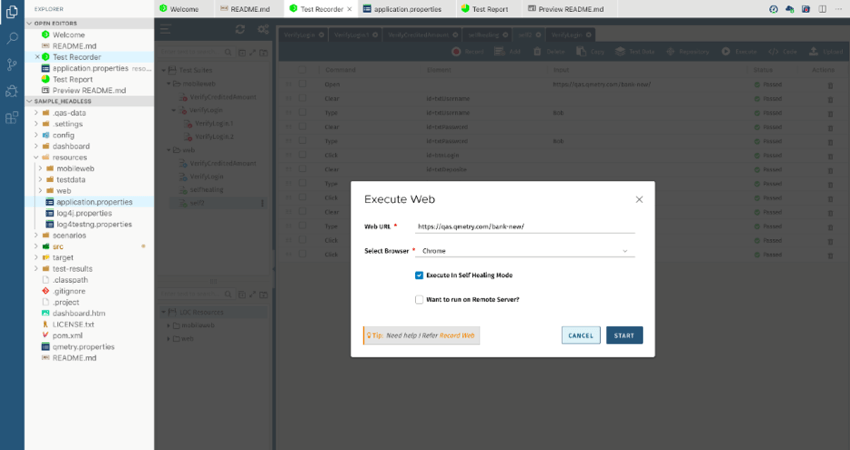 Improve performance of your test execution in Headless Mode that lets you run tests faster with Command Line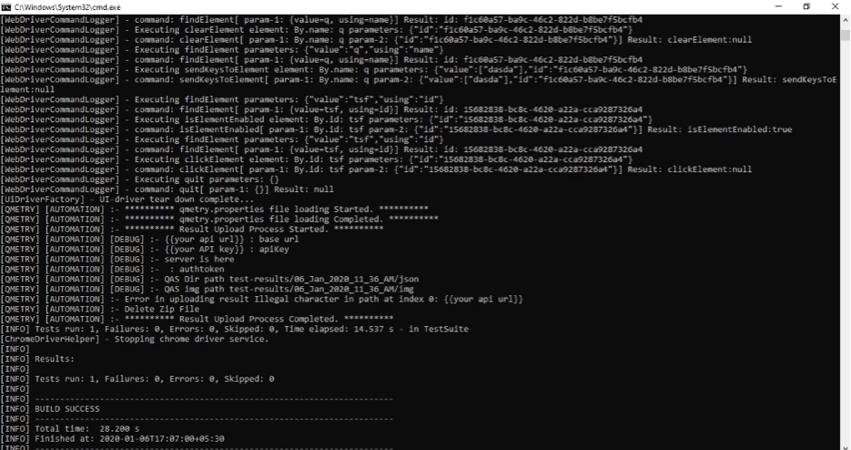 View All Features
With QMetry
you can achieve
Just some benefits of using QMetry Automation Studio
Well suited for micro-services
type of applications
Ensures data integrity across
devices and channels
Automatic test component
generation
Unique tool for UI and visual
component validation
Adheres to the Principles
of BDD
Reduce Maintenance Cost and Time
with Self-healing mode
Streamline object spying
Repository for robust testing
Faster Execution in Headless Mode
Digital Quality Platform
Simplify testing, get the best ROI and supercharge your digital transformation
Learn More
End-to-end test management
Requirements management
Test Automation and effective quality metrics
Test Execution management
Scalable, secure and designed for DevOps
Deep Integration with Jira, CI/CD & automation tools
High traceability, reusability and visible linkages to test assets
Save time and efforts with Exploratory Testing
Version control to execute multiple releases and cycles in parallel
Parallel test execution to prevent defect leakage
Granular project reporting, analytics and dashboard gadgets
Test Management
Realize your agile testing goals with our efficient, enterprise-grade test management tool.
Learn More